From glitter-sprinkled bases to bold lipsticks that will last all the way through to the stroke-of-midnight kiss, New Year's Eve is the ultimate opportunity to play with your hair and makeup.
So — let astrology choose your look, get inspired by the A-listers and get your product recommendations from the Daily Mail Best Buys team.
Read more: This £3.30 mascara has replaced my favourite £30 mascara

Barry M Biodegradable Body Glitter – Gold Mine
Jump to details

Babyliss 9000 Hot Brush
Jump to details

Kevyn Aucoin, the Sculpting Powder
Jump to details

Urbay Decay Perversion Waterproof fine-point eye-pen
Jump to details

MAC Powder Kiss Lipstick
Jump to details

Cantu Carbon Fibre Comb Set
Jump to details

Charlotte Tilbury — Colour Chameleon, Black Diamonds
Jump to details

Morphe 35S Sweet Oasis Artistry Palette
Jump to details

VO5 Mega Hold Styling Gel 50ml
Jump to details

Charlotte Tilbury Travel Size Magic Cream
Jump to details

NARS Must-have Mattes Lipstick, Full Time Females
Jump to details

Charlotte Tilbury — Eyes to Mesmerise, Walk of No Shame
Jump to details
Libra

As the Zodiac most associated with beauty and grace, Libra is the perfect candidate for this elegant, yet subtle, makeup look. Aishwarya Rai pairs fluttery lashes with clean eyeliner and lightly glossed lips, letting her glitter-covered earlobes do all the talking. Only a trend-setting Libra could pull this one off!
Photo: Superdrug
Barry M Biodegradable Body Glitter – Gold Mine
You save
£2.25 (50.11 %)
£2.24
£4.49
Plastic-free and biodegradable, this gold glitter is finely-milled but still chunky. Use with glitter glue and dust on your earlobes like Aishwarya Rai, or pat it around your cheekbones and temples for a more glamorous New Year's Eve beauty look.
Cancer

These cascading curls are totally appropriate for the most romantic sign in the Zodiac. Coupled with a deep side part, they'll likely flatter any Cancers with more feminine facial features. You can achieve this Sofia Vergara-inspired look with a classic, wide-barrelled curling tong or with a hot brush, but the key here is plenty of hairspray and lots of combing through to strike that delicate balance between definition and softness.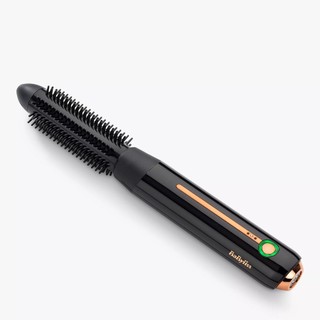 The latest product to trend on TikTok, this high-end hot brush is the ultimate tool for blowdry-style curls that actually last. If you want them to look tighter, pin them in place and allow them to cool in a coil so they retain their shape for longer.
Leo

This look has so much going on that only Leo could truly make it work. Rosie Huntington-Whitely sports a tight bun, scarlet lip and cheekbones that look like they've been chiselled out of marble, and the result is signature look-at-me Leo. We could only dream of this level of serve — and this level of contour.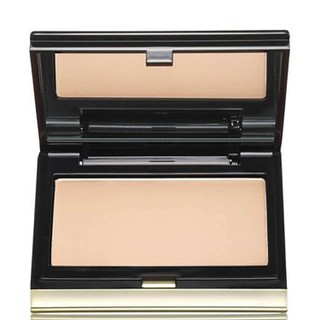 Photo: Cult Beauty
Kevyn Aucoin, the Sculpting Powder
Kevyn Aucoin's cool-toned sculpting powder is one of the original contour products but it's still among the best products on the market, as it perfectly mimics shadows on your skin. Use sparingly and be sure to blend vigorously, as this product packs some punch.
Sagittarius

Fiery Sagittarius has the confidence needed to make this graphic eyeliner look work, and we're big fans of the sweeping flick and inner-corner detail that gives Bella Hadid this 'fox eye' look. Embrace your natural complexion and make sure your hair is sleekly coiffed to let the eyes do all the talking.
Pisces

As the most spiritual Zodiac sign, Pisces would be the picture of perfection wearing this fairytale-style, face-framing braid. We love the flower adornment and gentle make-up; Dakota Fanning has her lip look down pat, with a soft, smudge-meets-stain finish that complements her glowy base.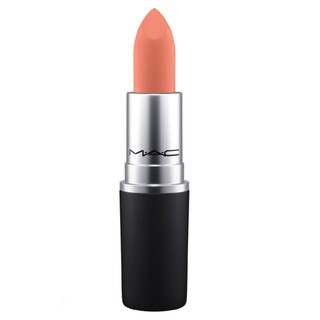 Photo: Boots
MAC's Powder Kiss lipstick was designed to give you that diffused finish that we're so fond of, and the matte formula boasts excellent staying power without drying out your lips. Our favourite your-lips-but-better shade has to be My Tweedy — a warm-toned, pink-tinted nude.
Virgo

Perfectionist Virgos are probably the only sign in the Zodiac who would have the patience to create this complex chignon at home. Like Virgo, this look is sophisticated with an air of sensibleness. Ming Xi makes it work by pulling the hair right back and keeping her complexion fresh and clean.
Cantu Carbon Fibre Comb Set
If you're going to recreate this look at home, arm yourself with this two-pack of combs, a mountain of hair grips and several bottles worth of hairspray. A good amount of patience and some YouTube videos wouldn't go amiss, either.
Taurus

This easy-to-achieve smokey eye is ideal for Taurus, as it's minimal effort yet maximum impact. Make sure you use a cream-based product for the base and clean up any messy edges with a blendable kohl eyeliner pencil. Finish your magnetic eye look with a petal pink lip, just like Jennifer Lawrence, and you're good to go.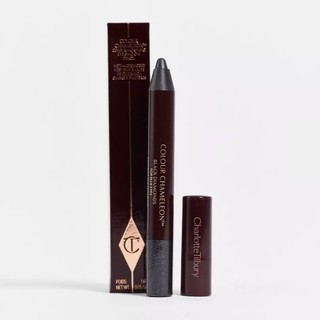 Photo: Boots
Charlotte Tilbury — Colour Chameleon, Black Diamonds
The silver sparkles in this eyeshadow stop this shade from being too dark. Meanwhile, the chubby pencil packaging makes this easy to control, so you're far less likely to end up with panda eyes. The ultimate one-swipe wonder — just draw around your eye socket, blend out with a fluffy brush and pat any excess along the waterline.
Aquarius

If there's one thing Aquarius loves, it's standing out from the crowd. This punchy, peacock-blue eye is designed for making a statement, and Aishwarya Rai keeps the rest of her complexion pared-back and minimal to let her eyes be the central focus. These vibrant shades will look particularly striking on darker skin tones, but fairer skin tones can still use some of the lighter shades in this palette to achieve the same effect.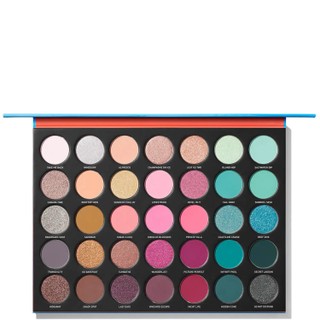 Photo: Cult Beauty
Morphe 35S Sweet Oasis Artistry Palette
This palette has everything you need to recreate this halo-style eye look at home. Go in with shade 'Sail Away' on a fluffy brush and apply all over the lids; this is your transition shade. Deepen the outer and inner corners with 'Infinity Pool' and sweep any excess into the crease. Then, grab the shade 'Hidden Cove' on a detailer brush and really work into the corners to give your eye look that definition.
Capricorn

Kendal Jenner's sleek 'do is the epitome of put-together earth sign energy. It's polished, it's sharp and it's intimidating without trying to be; just like Capricorn. We love how versatile this look is, and it'll look great for the more low-key New Year's eve events as well as the more star-studded parties.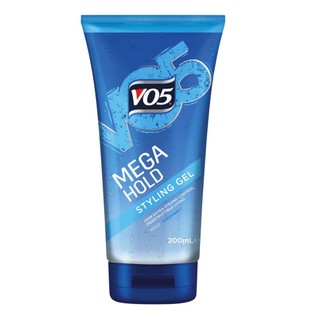 Photo: Boots
VO5 Mega Hold Styling Gel 50ml
To achieve this look, you'll need a strong-hold gel to slick everything back and keep your updo in place no matter where the night takes you. This VO5 offering is just the ticket; it's non-crispy, waterproof and has a light, fresh scent.
Gemini

In-keeping with Gemini's boundless versatility, Lupita Nyong'o proves there's no beauty look that doesn't suit her. We're obsessed with her dewy base, sculpted cheekbones and purple-tinted eyeshadow look that perfectly matches her lipstick. Short of drinking eight glasses of water a day and getting hours of sleep, the only way to get this lit-from-within radiance is with a seriously hard-working base product.
Scorpio

A deep plummy hue has spooky-loving Scorpio written all over it. Take a leaf out of Adriana Lima's book with complementary jewellery, clean eye makeup and lashings of bronzer for a refined take on a New Year's Eve look.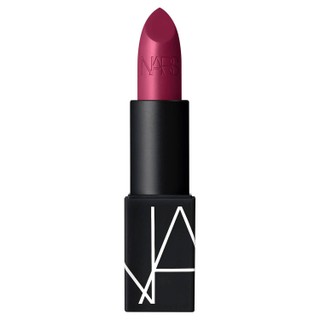 Photo: Cult Beauty
NARS Must-have Mattes Lipstick, Full Time Females
This shade sits right between a burgundy bordeaux and a cool-toned purple, making it a great autumnal shade that you'll find yourself reaching for well past the 2022 festivities. Expect a comfortable, hydrating finish and a pigment that'll last from the hors d'oeuvres right through to the stroke-of-midnight kiss.
Aries
Competitive Aries won't be satisfied with nailing just their makeup — they have to go hard with the hair as well. Lady GaGa ticks every box with this sensational rose gold eye look and vintage Hollywood curls. The contoured lids and big bold lashes seal the deal for us.
__
Prices updated on 16/12/2021. We are not responsible for any changes to the prices mentioned above.
Top image credit: Shutterstock