Finding the perfect gift is hard work and requires a lot of patience. Luckily, the stars can help to navigate the best presents for everyone on your list. Shopping by zodiac sign can give you hints to what they adore and want this holiday season. Think of this as holiday shopping made easy by the cosmos.
Aries
The ram is known to be super competitive — even with those they love (think Monica Geller from "Friends" vibes). Just like Monica, Aries love playing games in their comfy shacket, with their besties and family — as long as they win and have a watch to time the responses from their competitors. In case they get extra feisty, they'll appreciate a taste of their own medicine in the form of fiery hot sauce as a present.
Cotton On The Shacket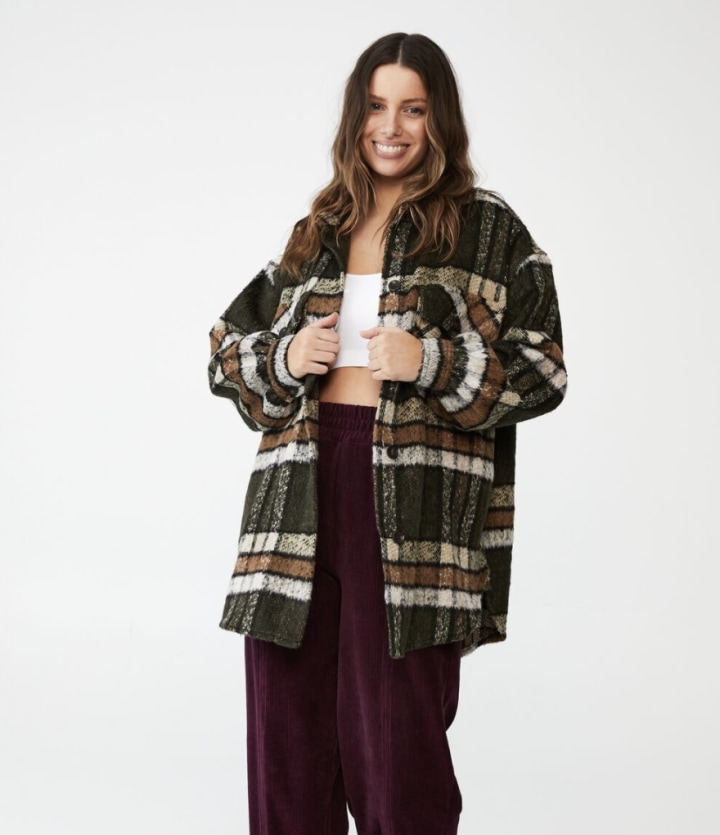 CultureTags Card Game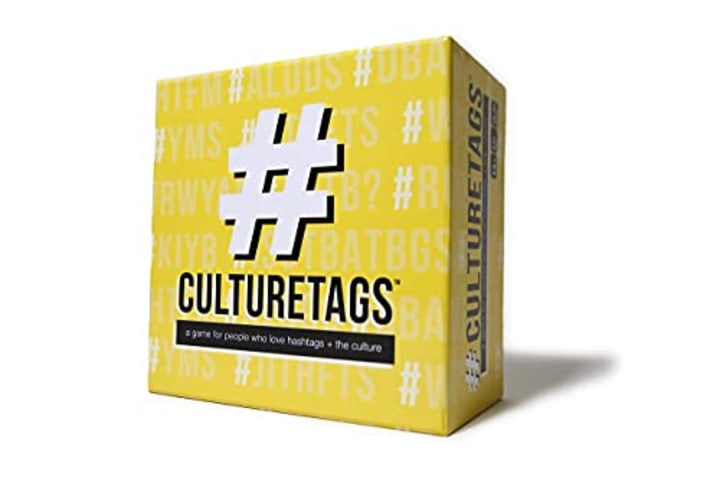 Golden Girls Inspired Hot Sauce 4-Pack Set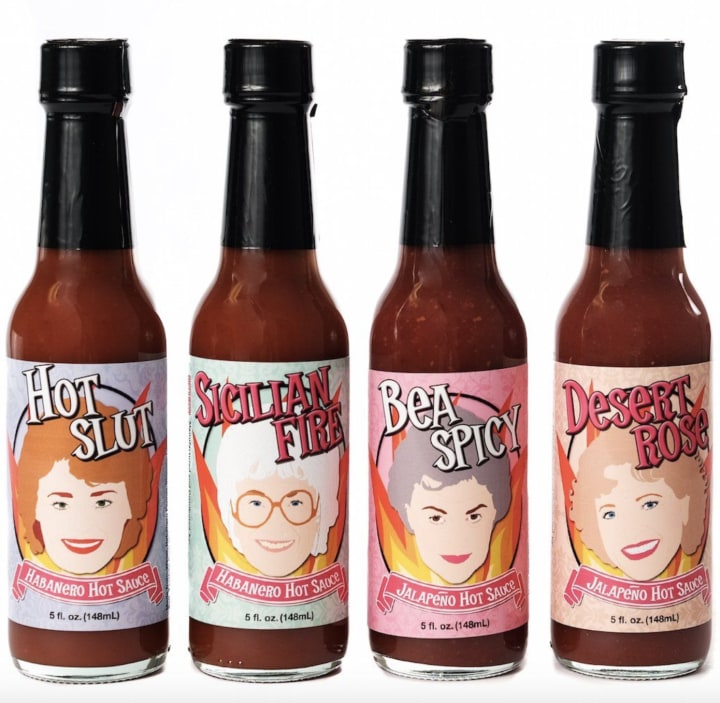 Apple Watch Series 7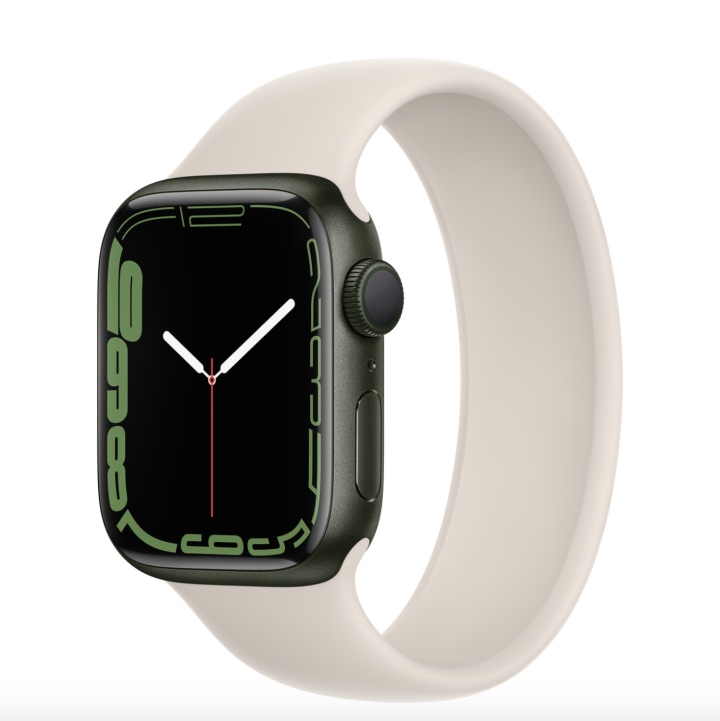 Taurus
There is nothing that Tauruses like more than getting comfy and cozy, which is why the best gifts for the bull are the ones that let them be chill in their restful state. Give your favorite bull the chance to stay warm and snug as a bug this holiday season by gifting them any of these amazing items (all of which they will adore).
Boy Smells Future Classics Holiday Votive Set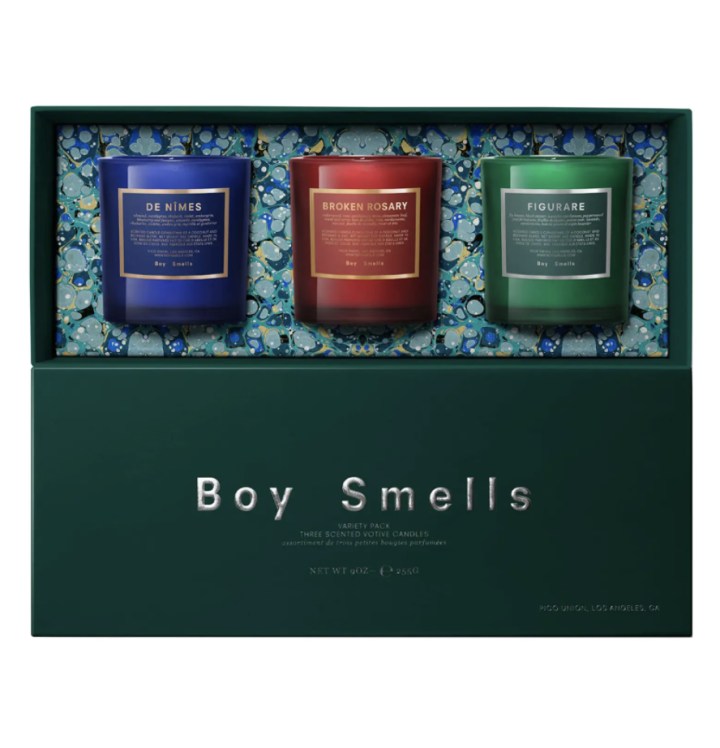 West Elm Faux Fur Brushed Tips Throw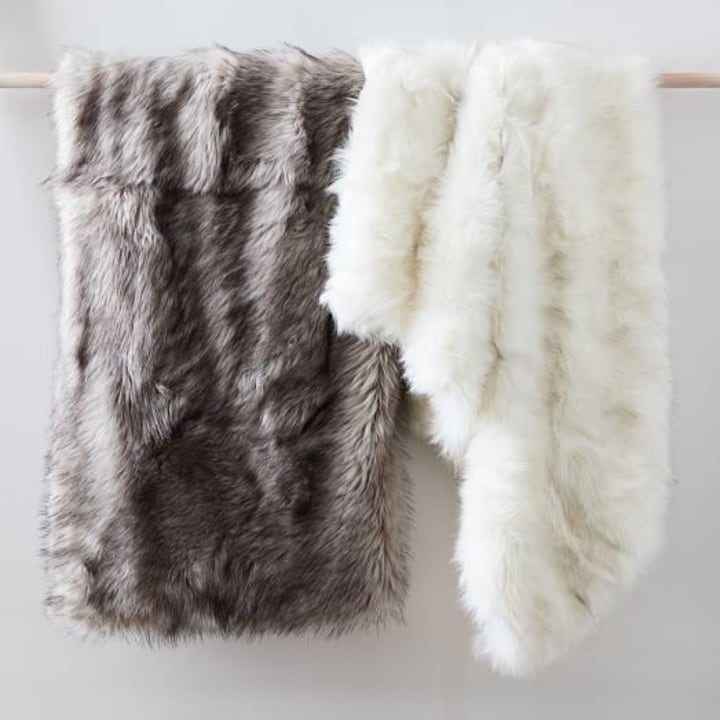 Livintage Apparel Snap Cargo Joggers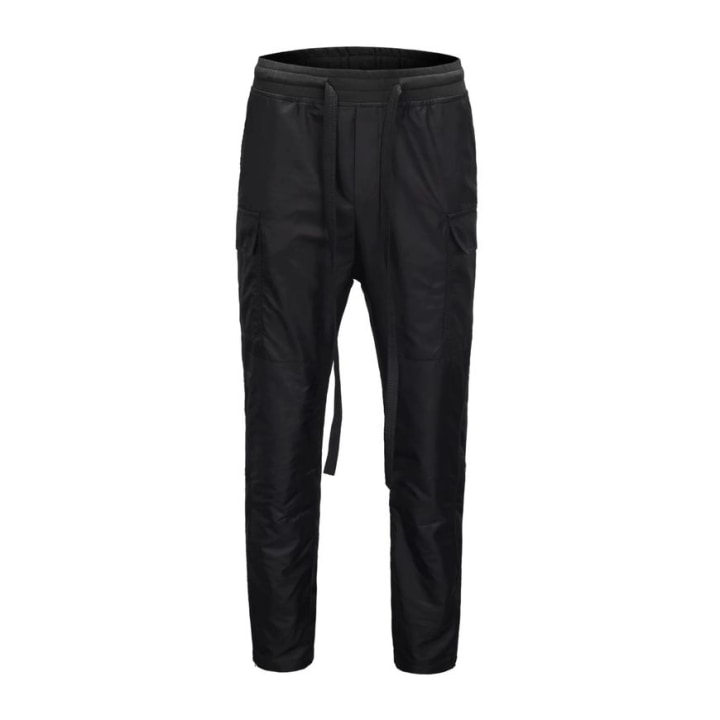 Toshiba 31.5-inch Smart HD 720p TV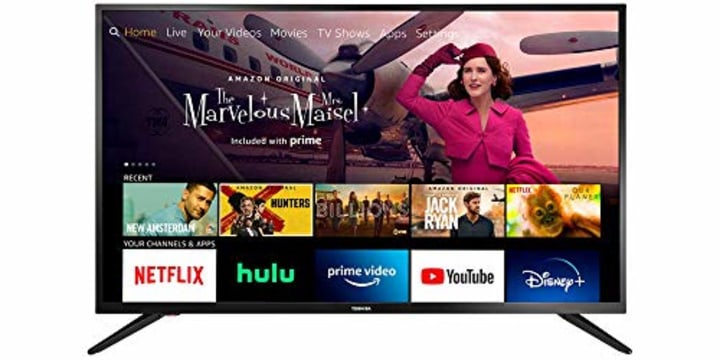 Gemini
Your Gemini BFF has the gift of gab. Therefore, it's essential for you to get them a gift that highlights their chatty qualities, like a wireless charging station to ensure their batteries never run out of cell phone juice, an ugly holiday sweater to give them something new to talk about, or a tea set so they can literally spill the tea (accidentally or not).
Burn Book: Mean Girls Inspired Hardcover Journal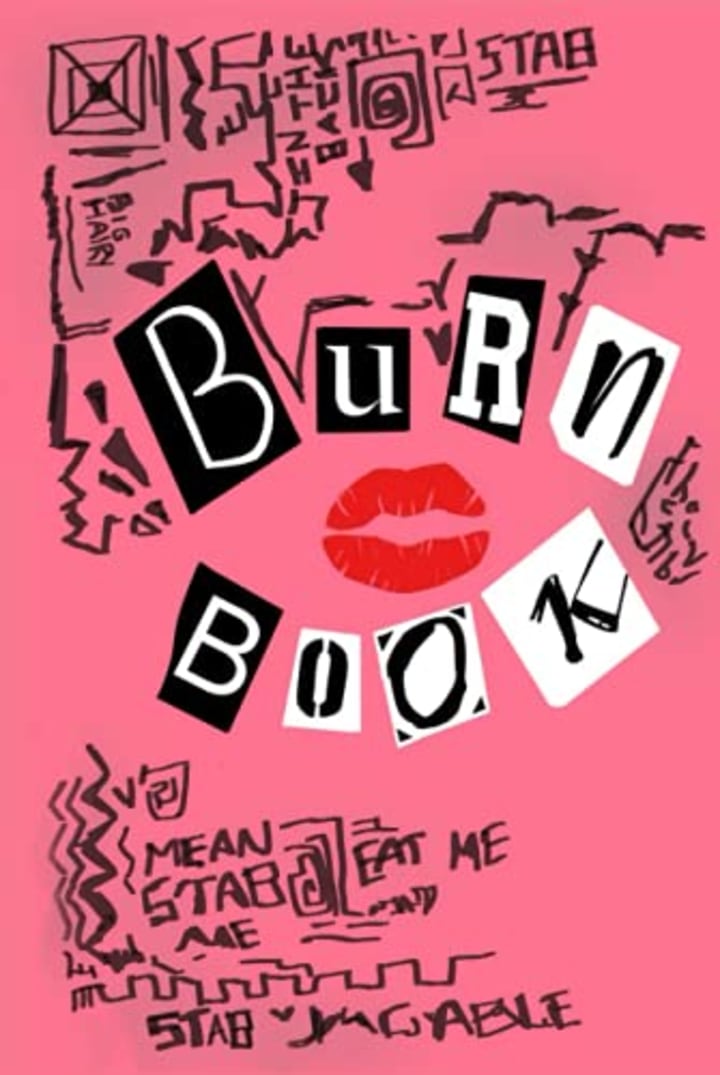 Grinch Holiday Graphic Pullover Sweater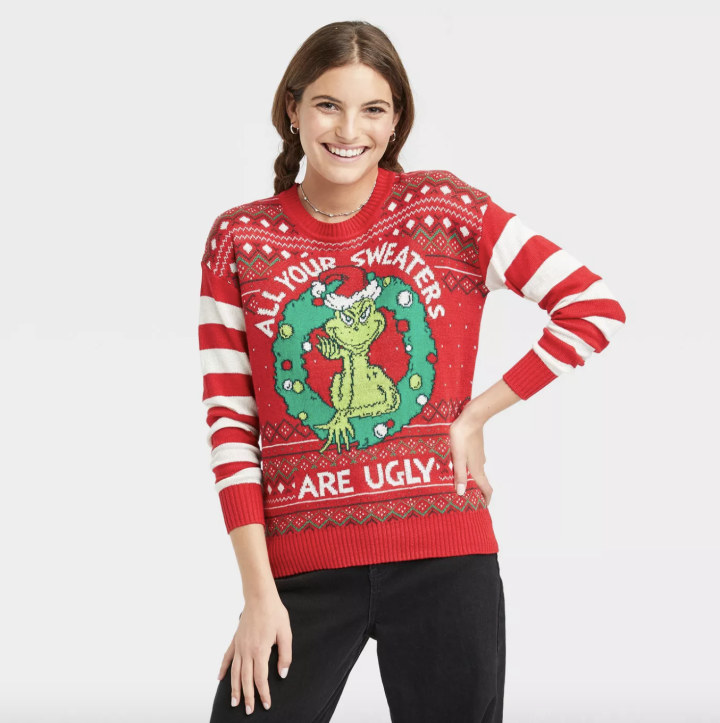 Influcase 4-in-1 Wireless Charging Station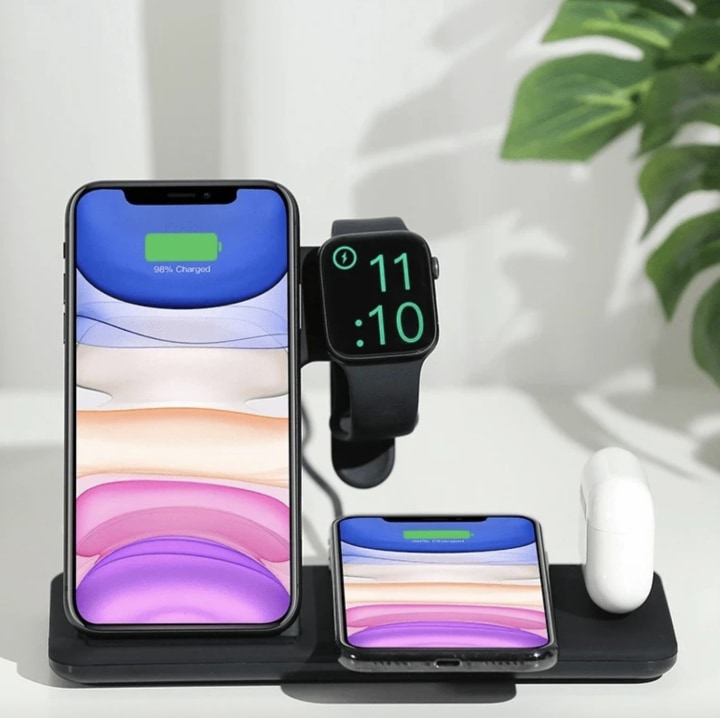 DaGiBayCn 20 Piece European Ceramic Tea Set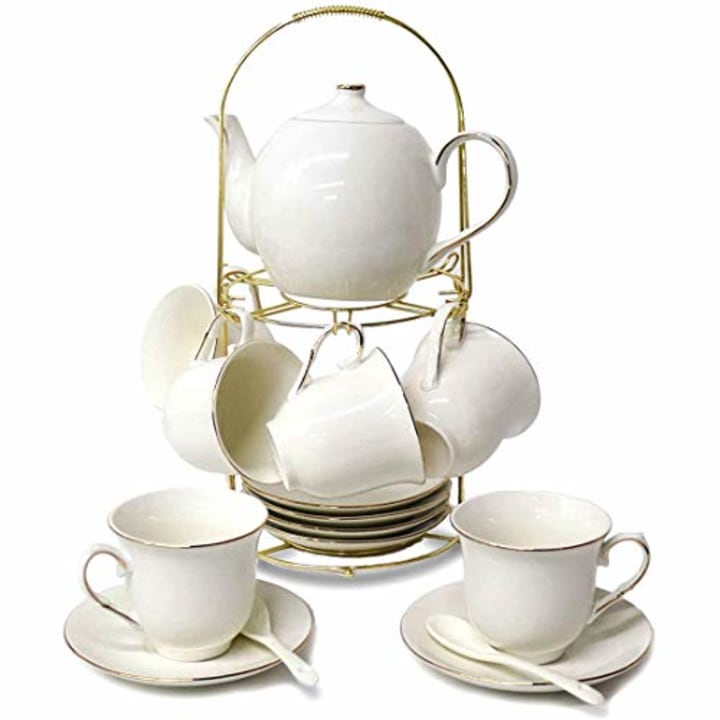 Cancer
Cancers are known to be home bodies who like to hang out in their comfort zone. The crab is lesser known for their artistic talents. All the more reason why it is imperative to give this water sign presents that they can use in the comforts of their own dwelling that speak to their innate creativity that they pride themselves on.
Nails Inc. It's Only Neutral Nail Polish Quad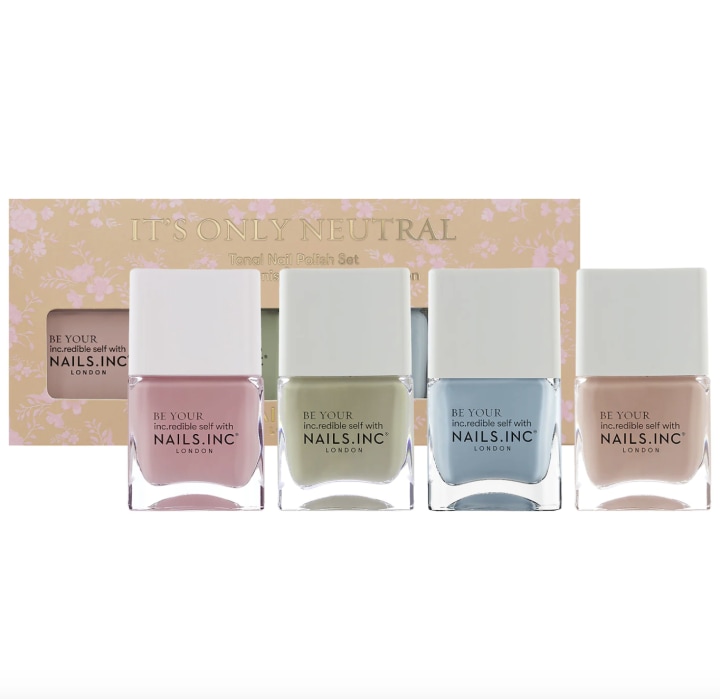 TipiSocks Tipi-Llama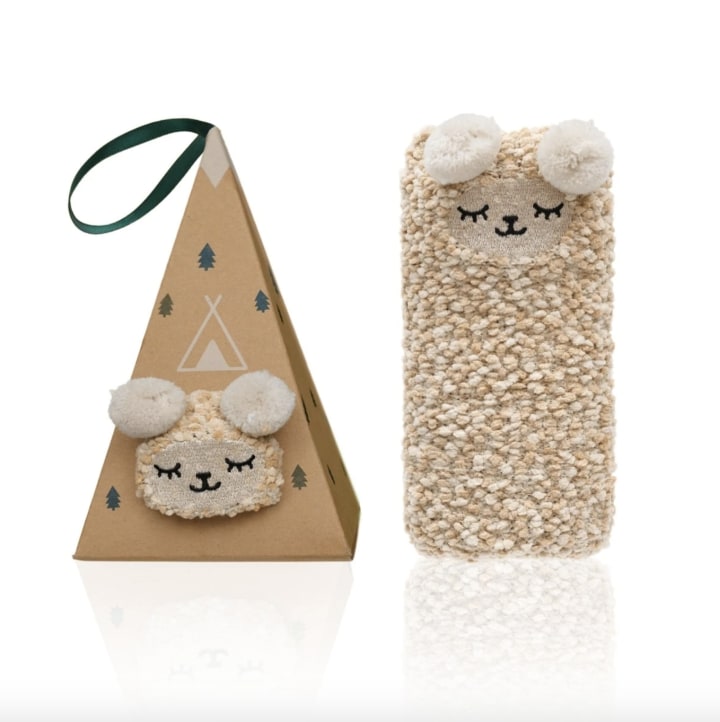 The Wine Savant Set of 4 Diamond Whiskey & Wine Glasses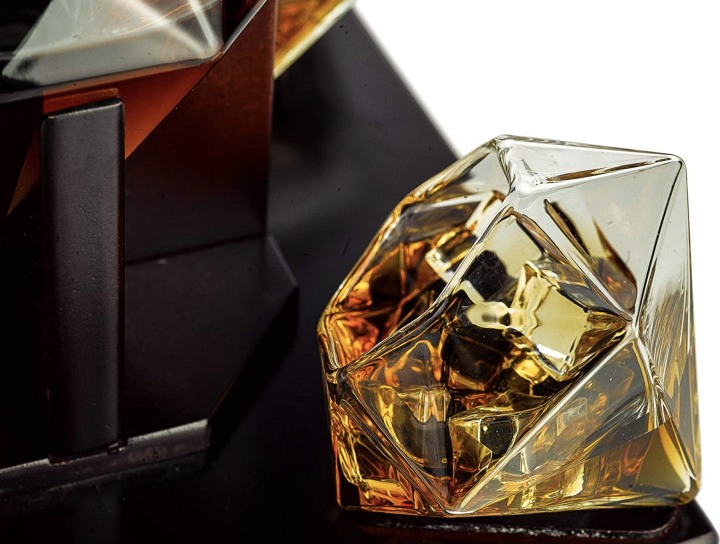 Swear Words to Color for Comfort Paperback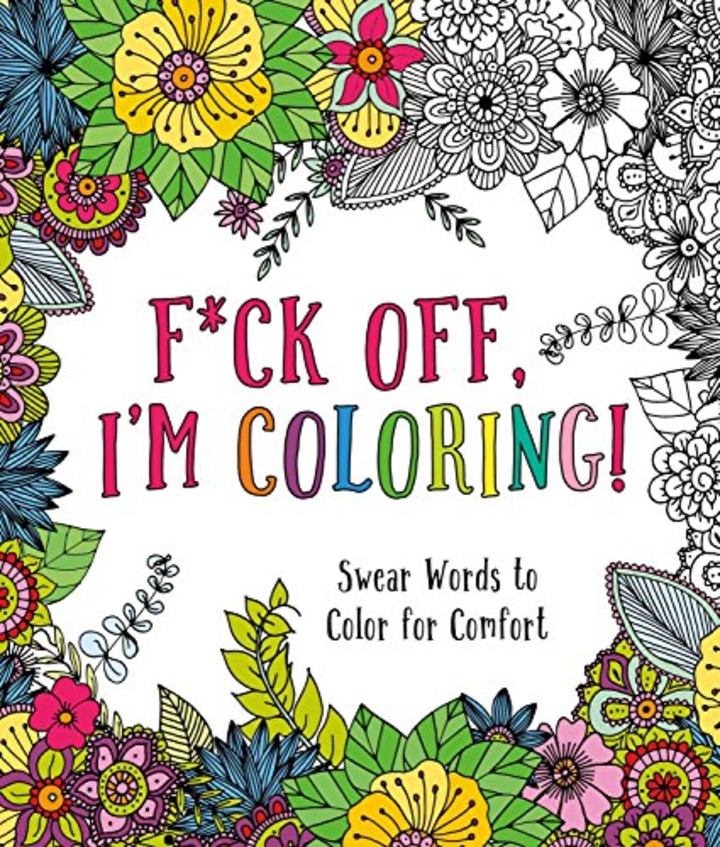 Leo
As the golden child of the zodiac, there is nothing that Leos like more than being seen, heard, and appreciated for their fabulousness. A karaoke microphone will give them the stage and attention they crave, affirmation cards will make them embrace their power, and receiving some bling will speak to their regal sentiments. If you choose a personalized gift, make it super special and memorable.
Sing-A-Long Bling Karaoke Microphone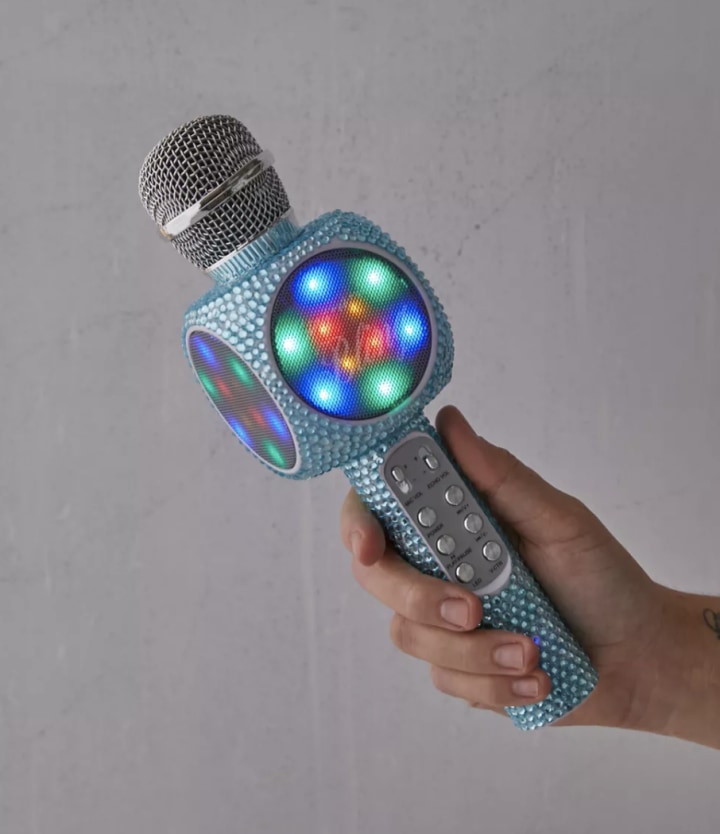 BYCHARI Kelia Bracelet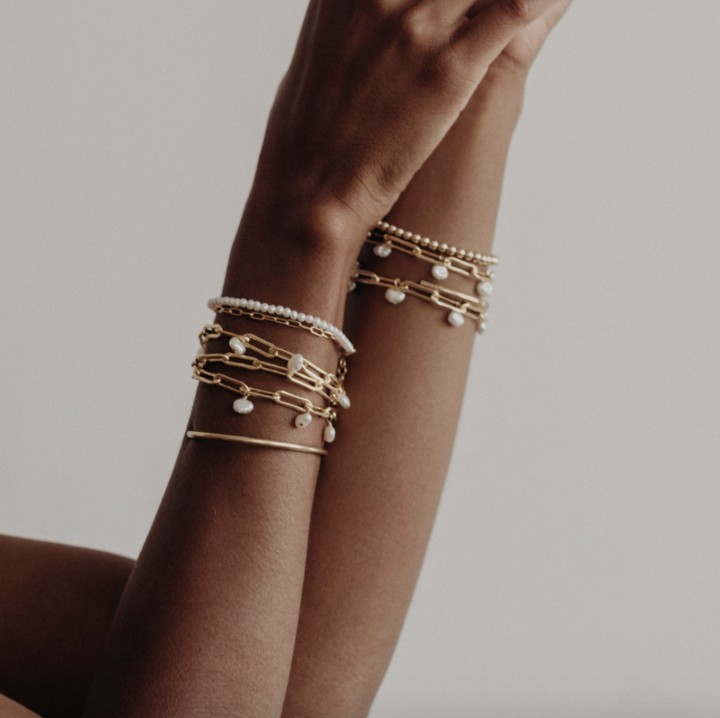 SwankyBadger Personalized Whiskey Decanter Set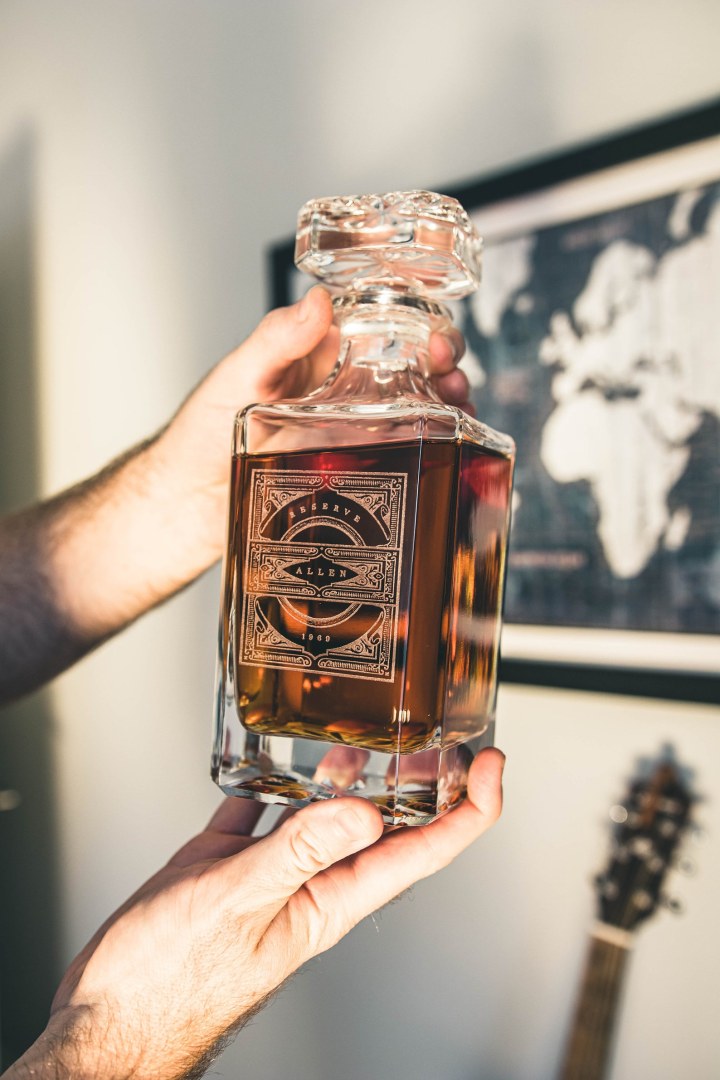 Knock Knock Affirmators! 50 Affirmation Cards Deck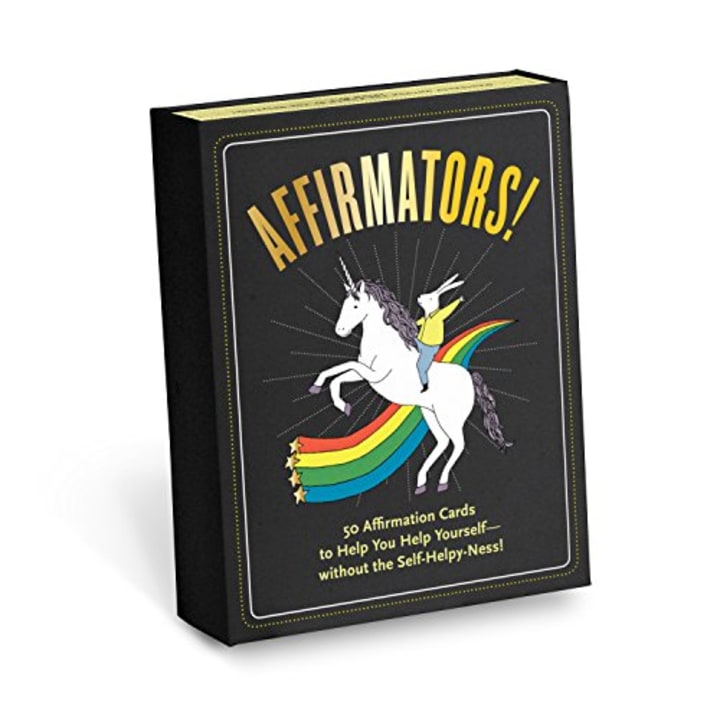 Virgo
When shopping for a Virgo, it's best to buy them practical gifts that are thoughtful. They prefer to receive presents that they can use and which come straight from the heart. This kind-hearted zodiac sign doesn't like over-the-top declarations of love and affection. They just like to know that the gifts being given to them are well thought out from the giver.
SAOI Crystal Water Bottle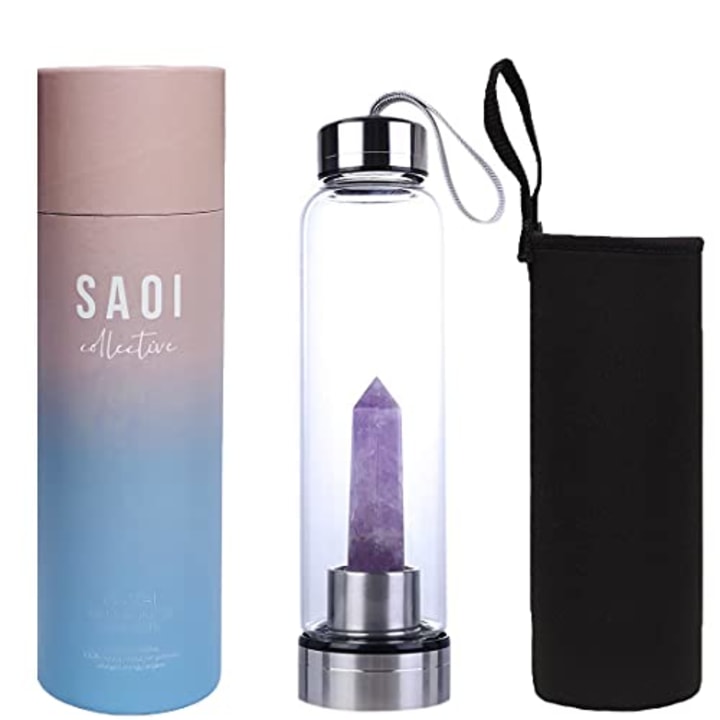 Summer Vista Yoga Mat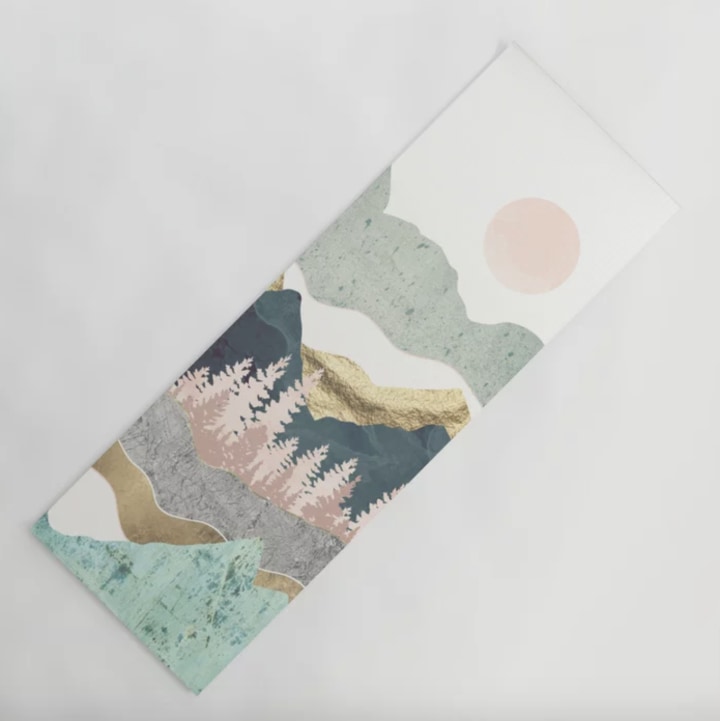 Little Words Project Friendship Duo Pack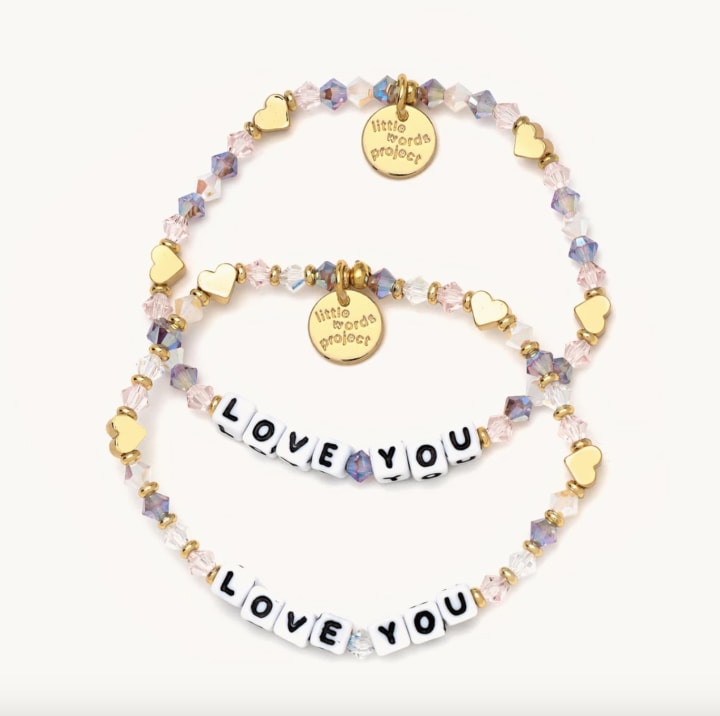 Succulent Terrarium Plant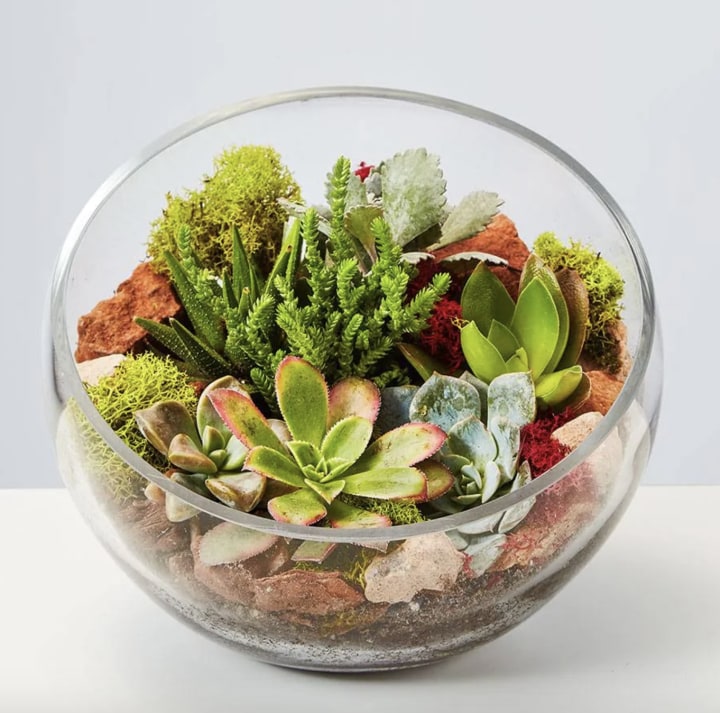 Libra
The bon vivants of the zodiac are Libras, which is why they'll relish in gifts that speak to their refined palate — nice coffees, fine lotions, an electric massager to unwind from a hard day's work. Being that this air sign is a lover of love (as well as lovers of life), they'll appreciate a couple's game to play on date night with their S.O.
Blue Bottle Blend Box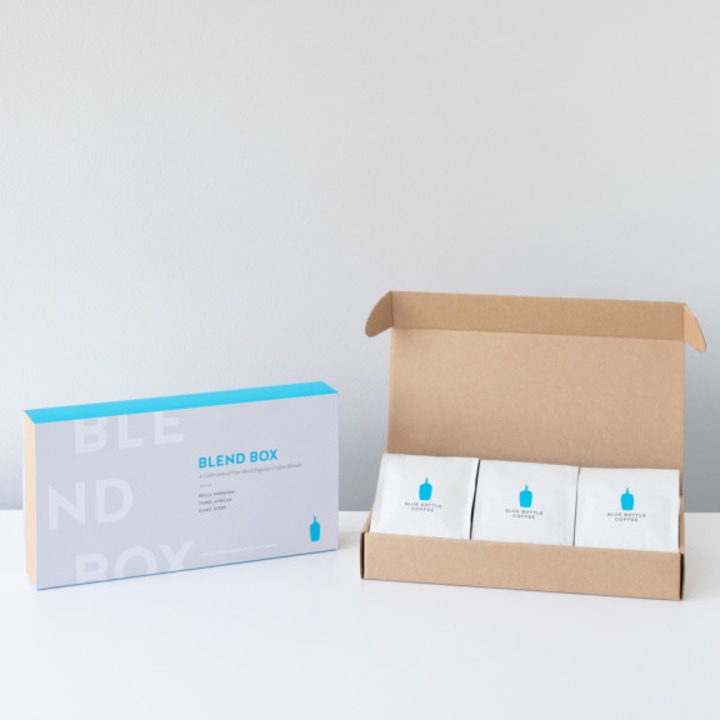 Beekman 1802 4-Piece Whipped Body Cream Sampler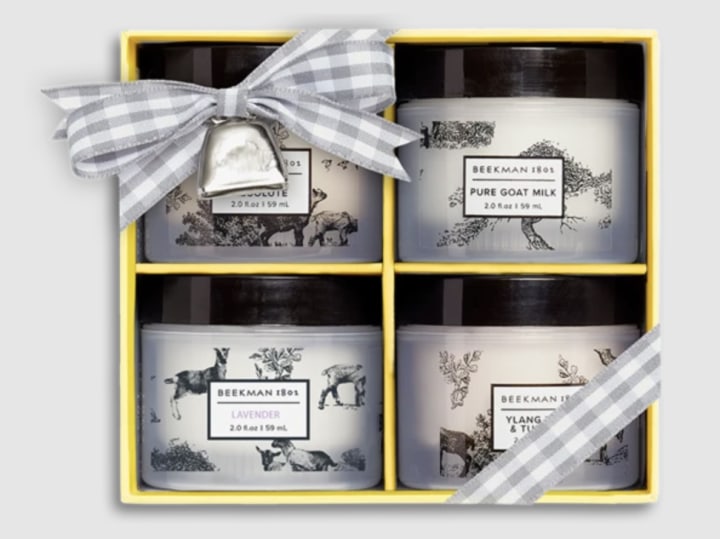 TaoTronics Deep Tissue Muscle Massager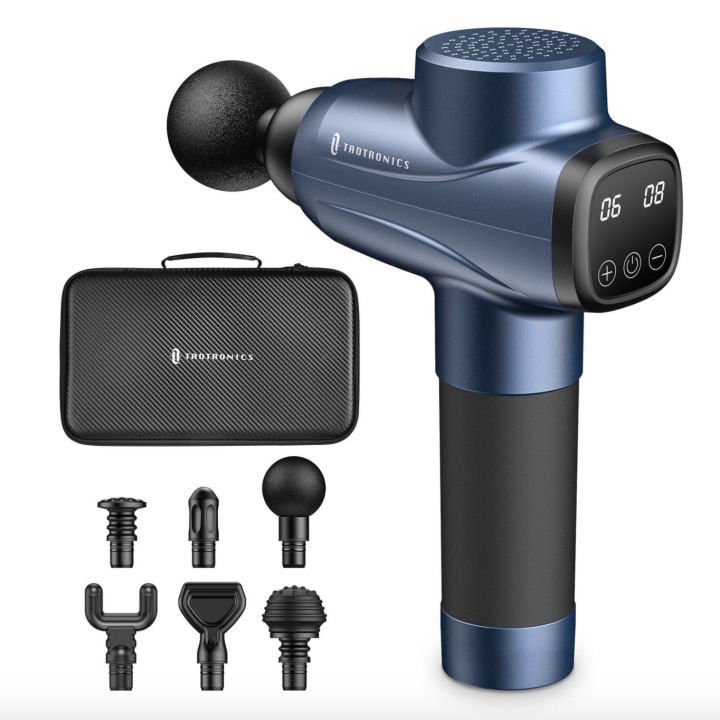 The Ultimate Game for Couples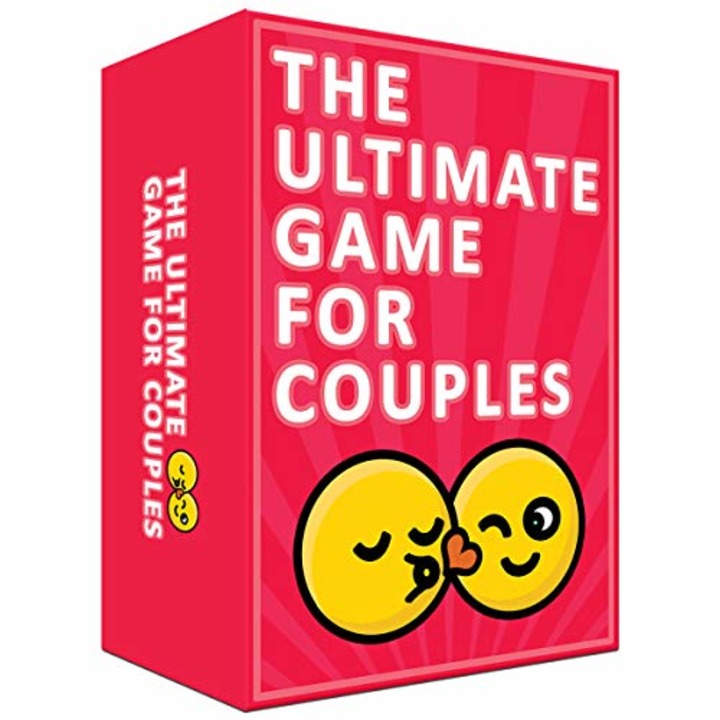 Scorpio
Being an emotionally deep zodiac sign, Scorpios prefer intimate gifts that show how much they are loved and speak to their creative, passionate and transformative nature. They like receiving carefully selected gifts that their closest pals handpicked with them in mind (but, we compiled a list for you anyway). It's important to Scorpios that their inner circle are in the know about their favorite things.
The Cosmo Tarot: The Ultimate Deck and Guidebook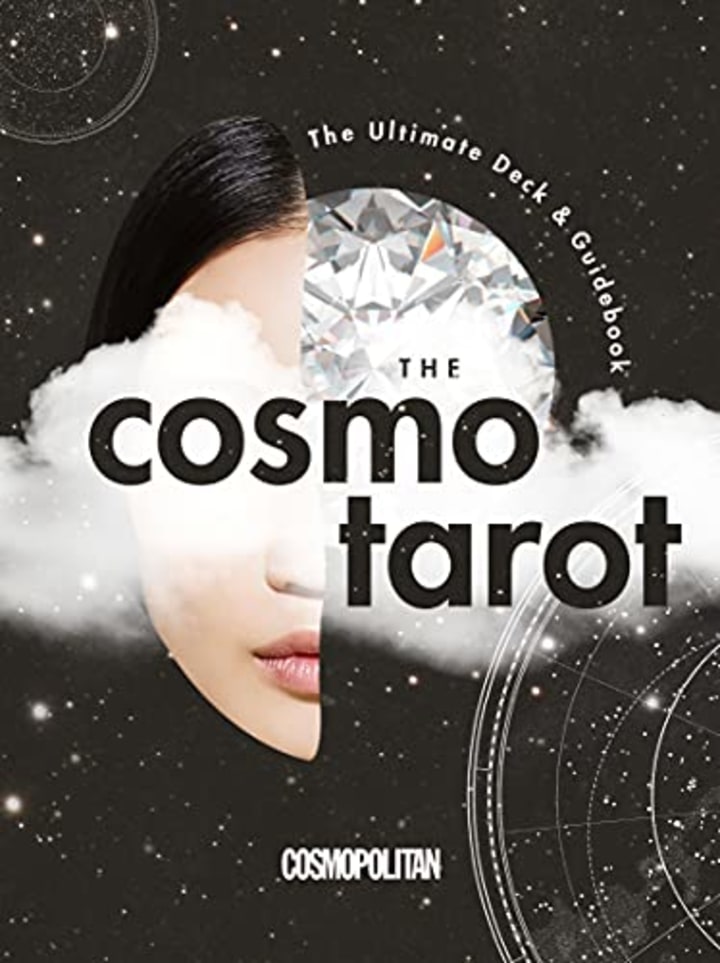 Members Only Puffer Jacket with Nickelodeon Print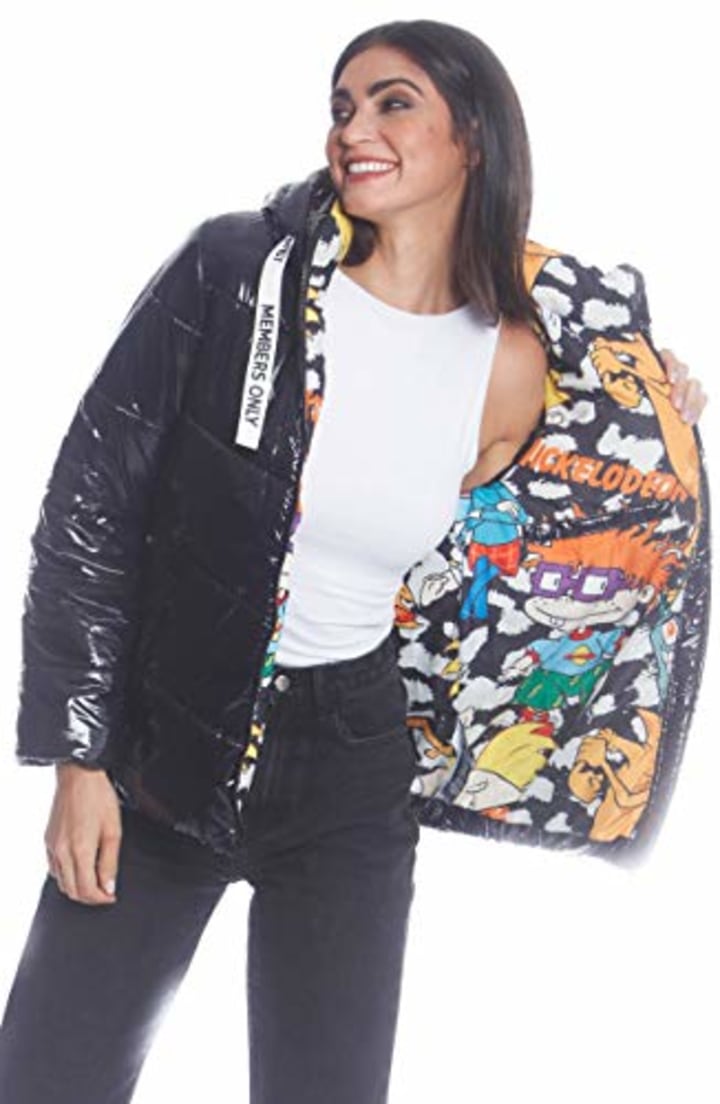 Spiceology Jean-Paul Bourgeois 6 Pack Medium Jars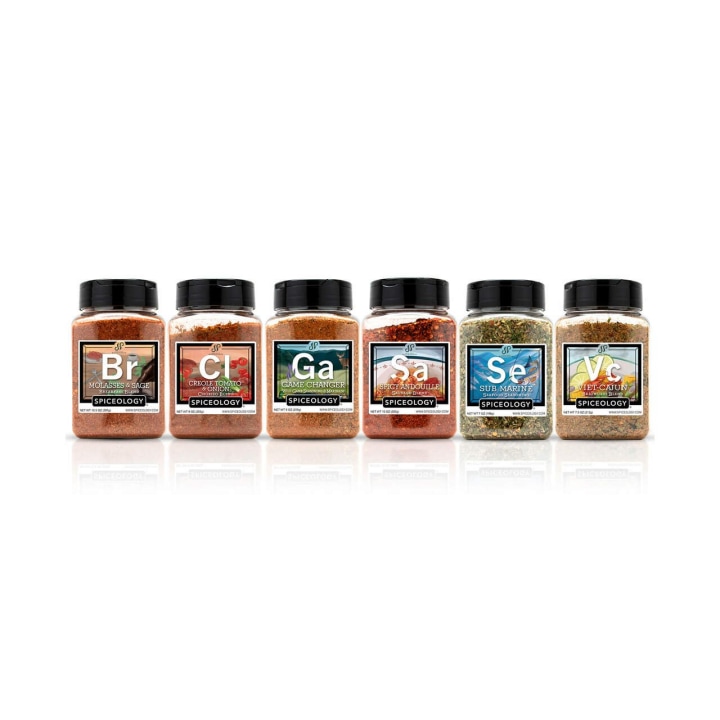 Crosley Discovery Bluetooth Stereo Turntable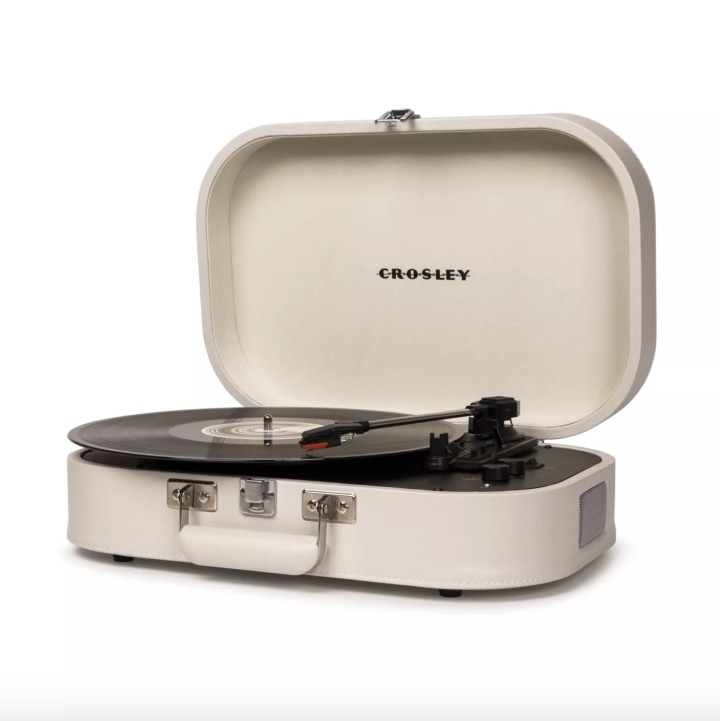 Sagittarius
Sagittariuses are always on-the-go which means that giving them presents that suit their worldly adventurous side is ideal — but that's not only for travels. They like to explore recipes in the kitchen and try out exotic scents or fragrances whenever they get the opportunity. Consider all these elements to their fiery personality and vibe when purchasing a present for them this holiday season.
Urban Outfitters Corduroy Backpack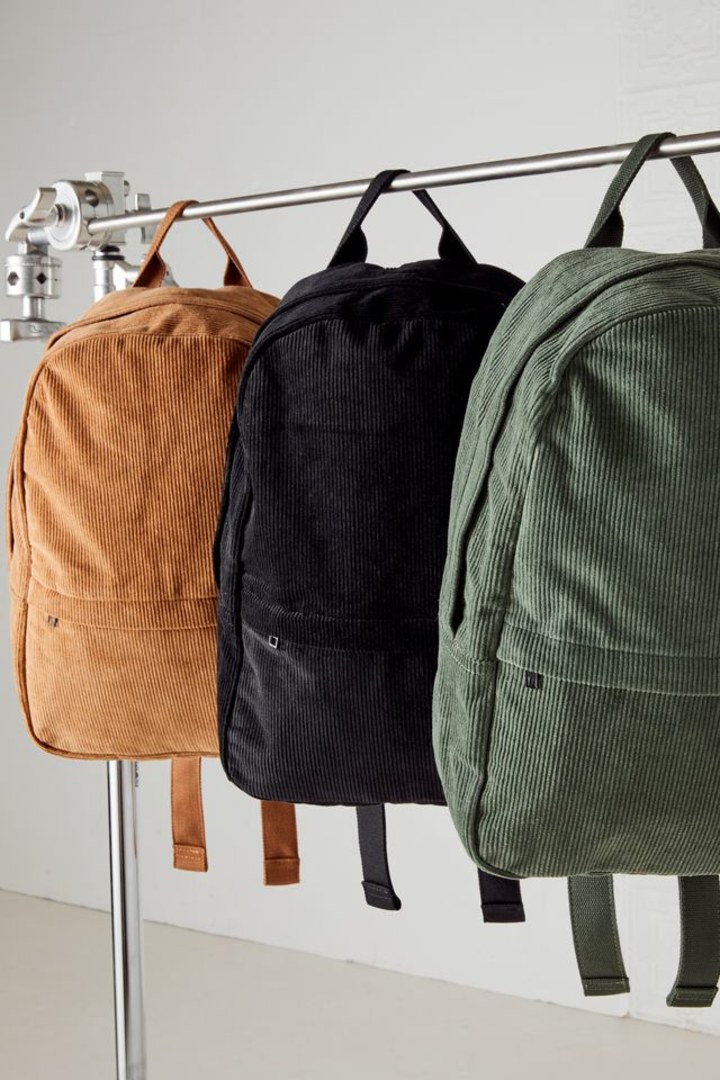 Mainstays 10 Piece Ceramic Non-stick Cookware Set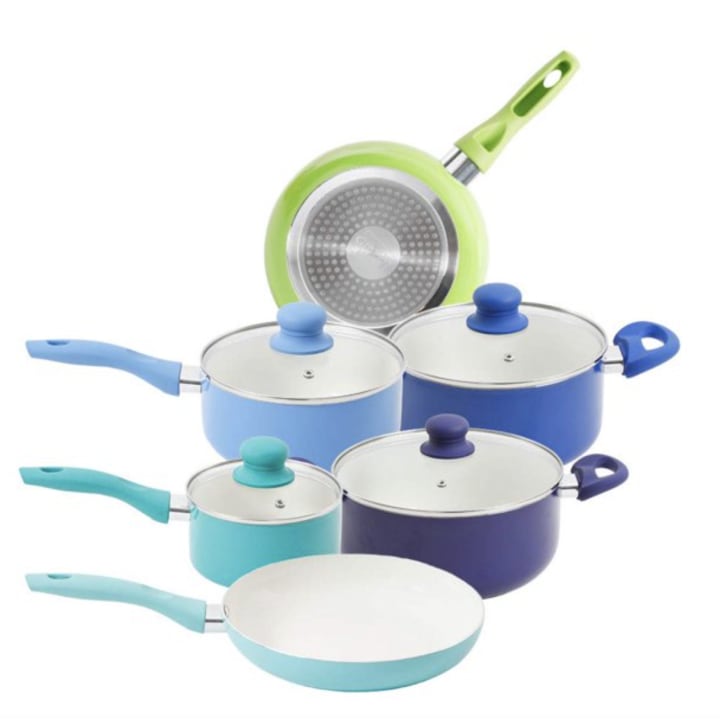 Miowachi Digital Alarm Clock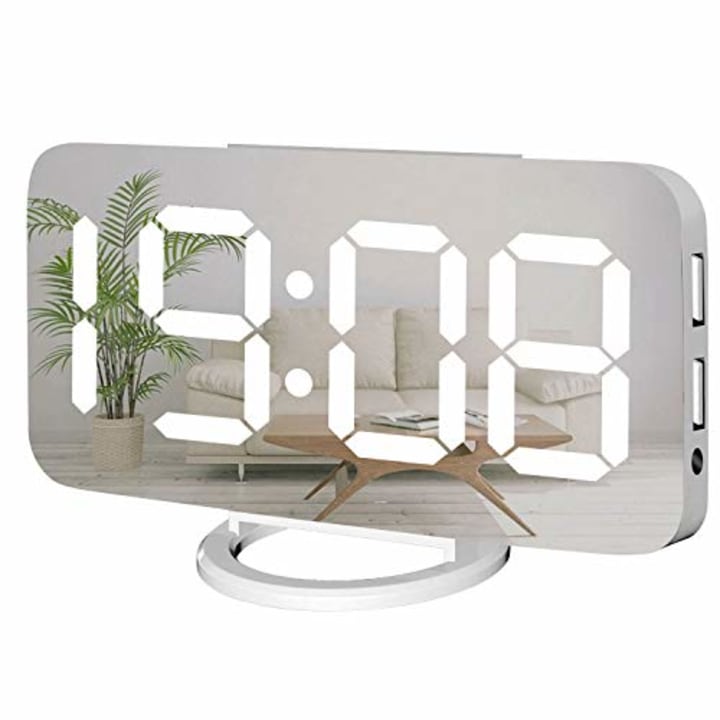 Henry Rose Full Collection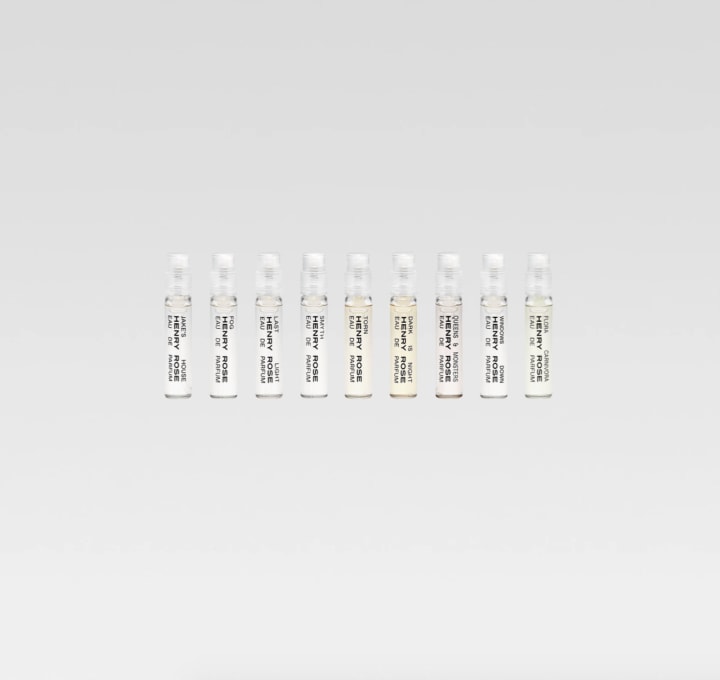 Capricorn
The sea-goat is an extremely hard working sign that also likes to play hard when they have time off. Keep this in mind when doing holiday shopping for their presents. Be sure to add something decadent to their stockings like a mixology set or fine jams that they can enjoy all year round. And, if you can, insert a gag gift to ignite their funny bone.
Westminster Worlds Smallest Tool Kit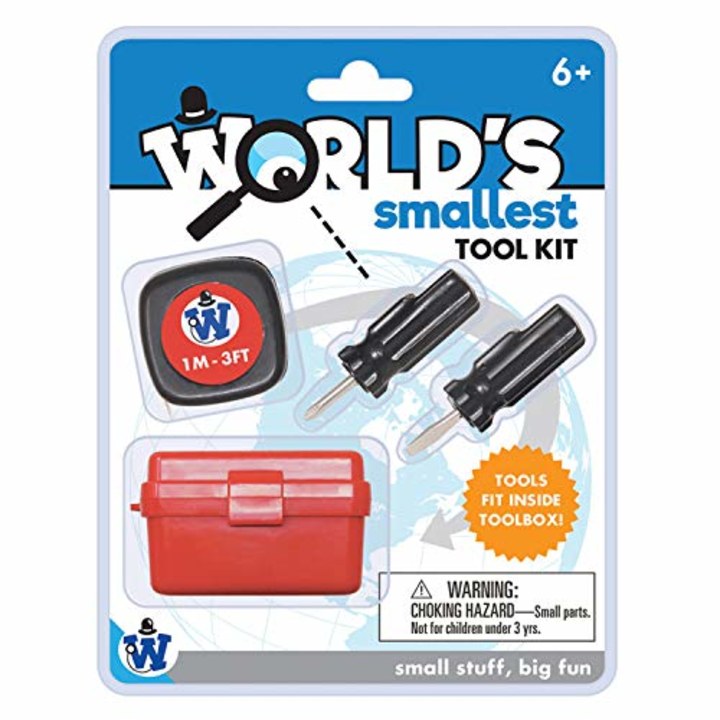 Boss Day Gift Mug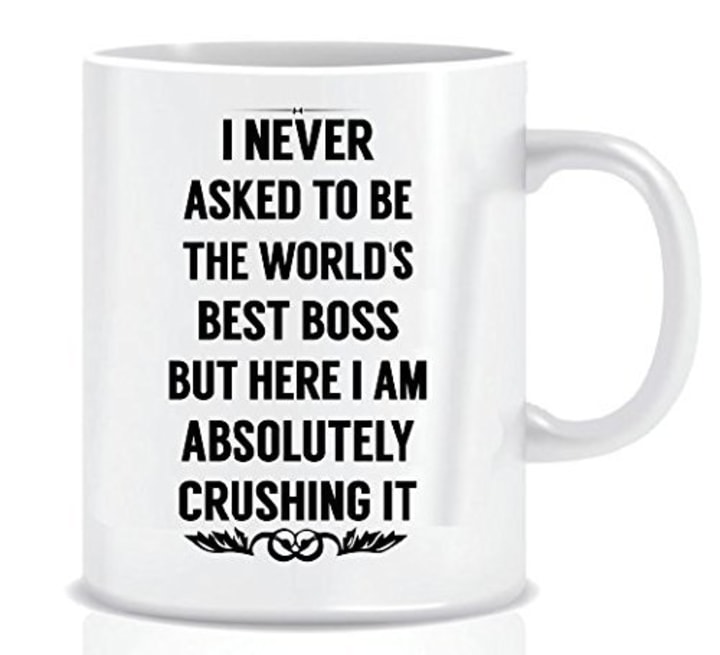 Harry & David Premium Preserves and Butters Box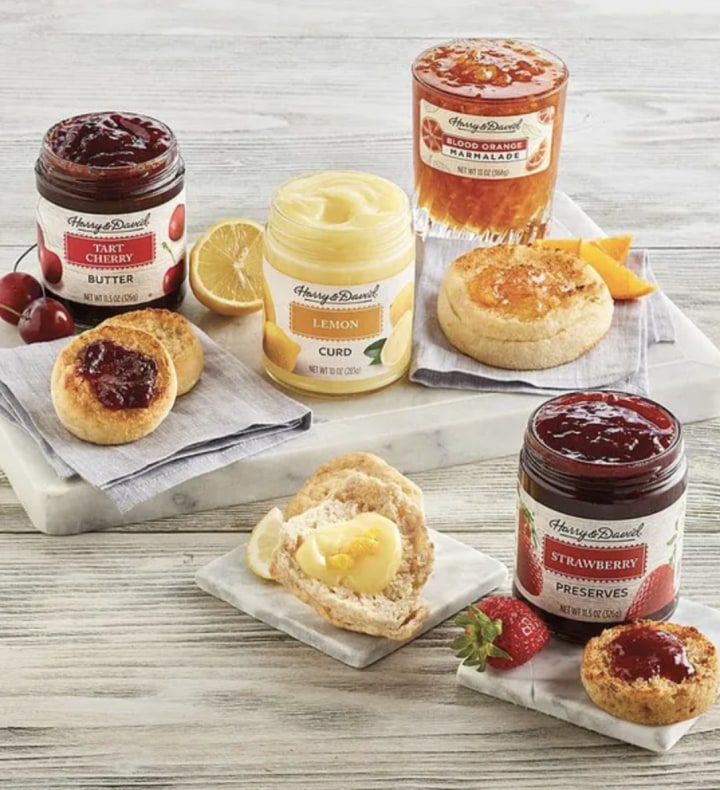 Uncommon Goods The Specialty Craft Cocktail Kit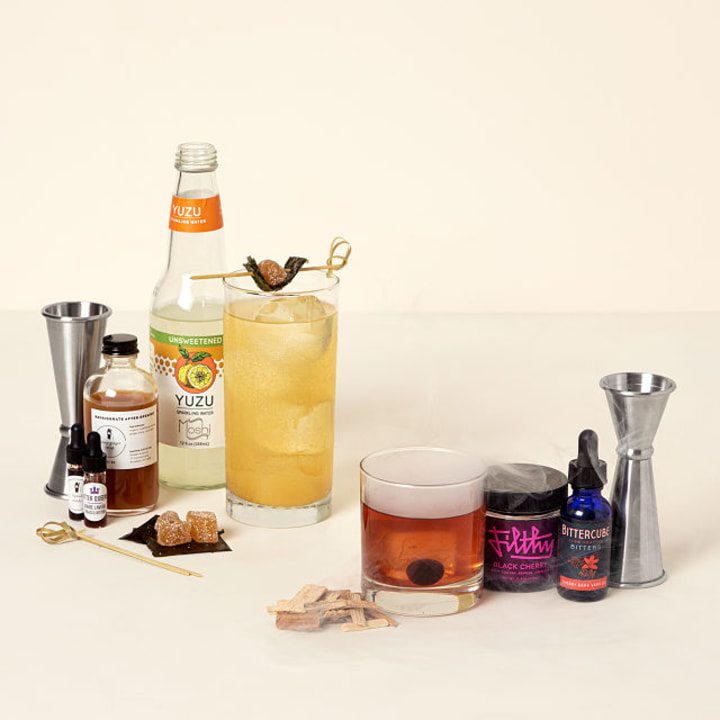 Aquarius
The water-bearer is the spiritual sign of astrology, which is why they'll appreciate a celestial deck that gives them the 411 on the cosmos. They also are innovators, humanitarians, and wishers (due to their hopeful nature for society at large). Give your Aquarius friend the gift of insight with gifts that will help them evolve and grow spiritually (and level up their video game score).
Minecraft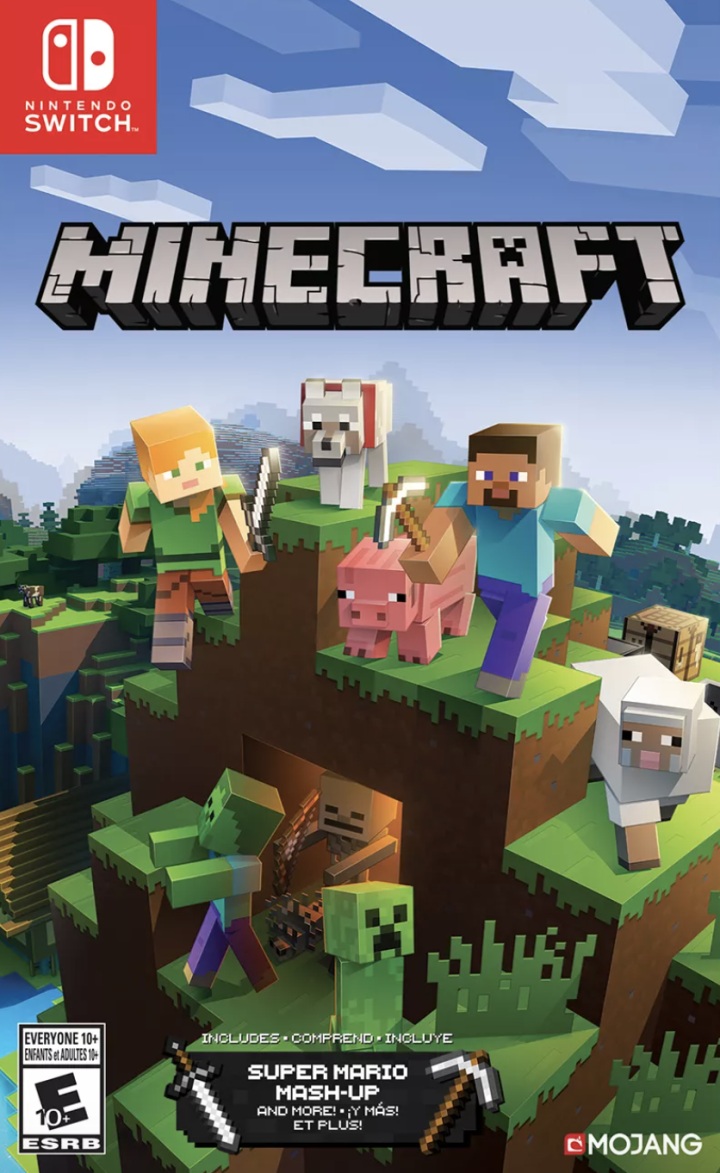 Uncommon Goods Birthstone Wishing Balls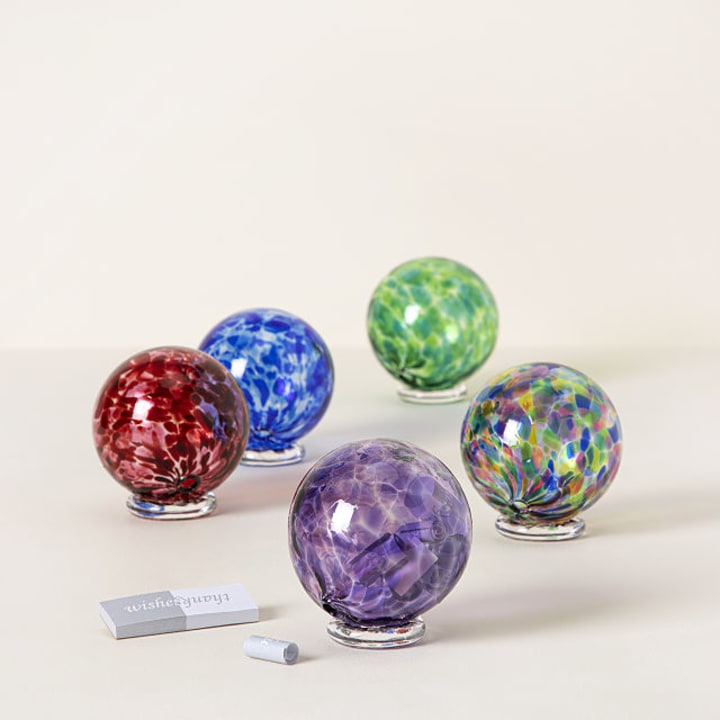 The Astrology Deck: Your Guide to the Meanings and Myths of the Cosmos
This item is from the author's own product line.
Charitable donation in their honor
Pisces
Pisces are imaginative, which makes them desire gifts that help them escape mundane life. Like a V.R. set that will let them play in another realm for hours. Also, a DJ mixer for when they want to zone out to music curated by them. Bath and sleep gear are ideal presents when they come back to reality.
Oculus Quest 2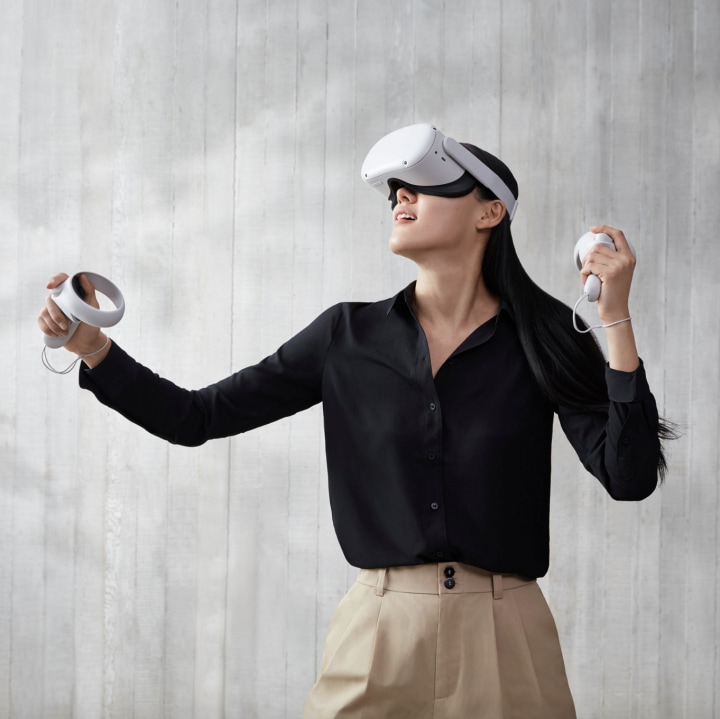 Pacifica Beauty Wake Up Beautiful Bundle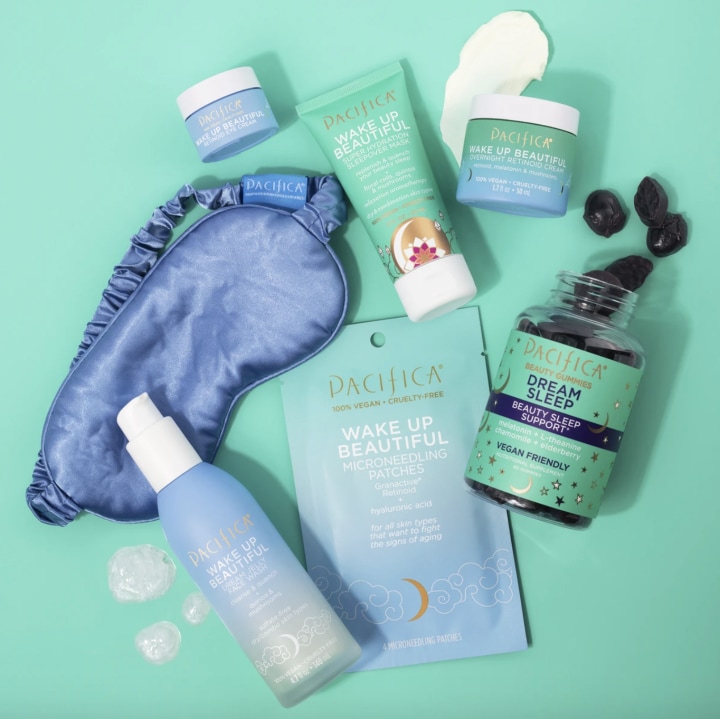 Lush Relax Gift Set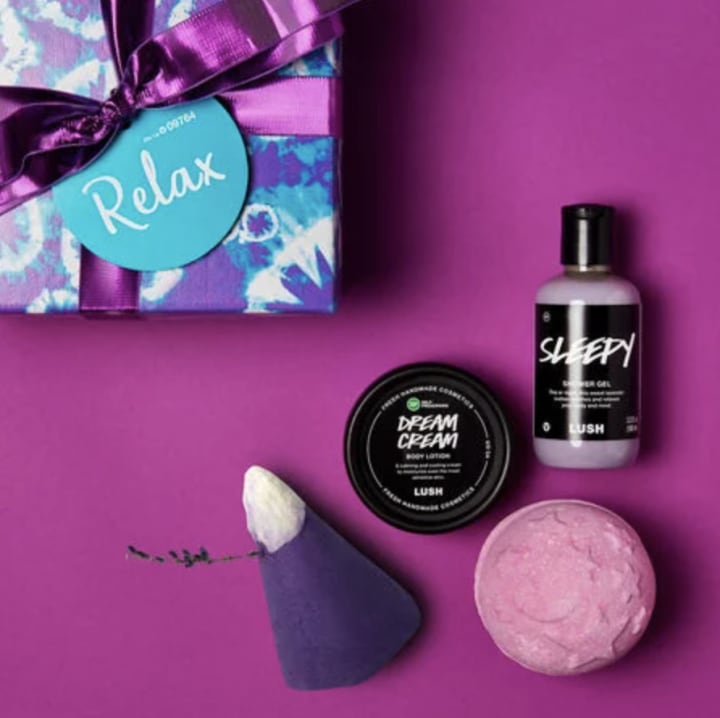 Uncommon Goods Pocket DJ Mixer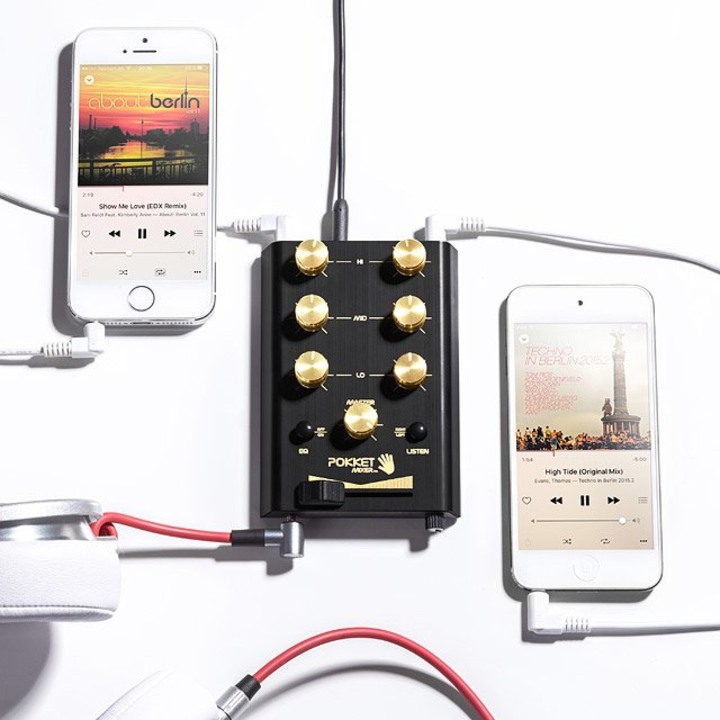 Still looking for the perfect gift? Be sure to check out Shop TODAY's 2021 Gift Guide to shop for everyone on your list, including:
Subscribe to our Stuff We Love and One Great Find newsletters, and download our TODAY app to discover deals, shopping tips, budget-friendly product recommendations and more!