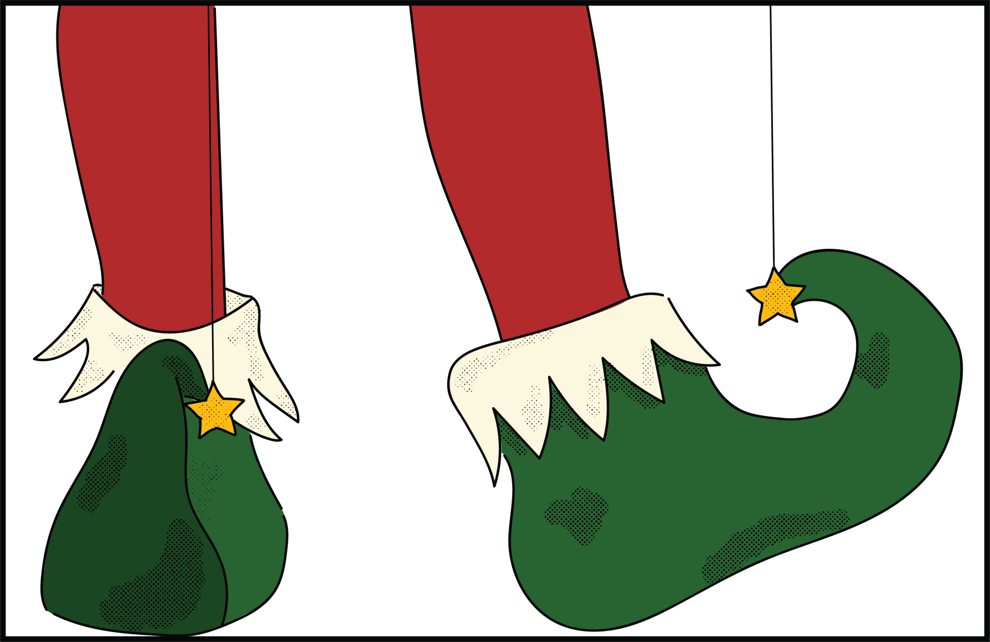 Hey ho-ho-HOES! You know what time it is: HOLIDAY SEASON! We're talking ugly sweaters, awkward present-giving and A LOT of alcohol. Listen, the holidays are hard 🙁 … but that doesn't mean you can't be! That's right: As long as you're in the holiday spirit, anything is possible. So, to get you in the best mood, we made sure to pair your sign with a tasteful yet accurate holiday classic. 
SAGITTARIUS (NOV. 22–DEC. 22):
Grandma got run over by a reindeer? Did she though? Did she REALLY? I think she just wants attention tbh. 
CAPRICORN (DEC. 23–JAN. 19):
On the surface, you're dreaming of a white Christmas. But really, you're dreaming that humans are able to counteract the damaging effects of the increase of Earth's average surface temperature and its oceans due to greenhouse gases released as people burn fossil fuels <3.
AQUARIUS (JAN. 20–FEB. 18):
Better open that chimney nice and wide for old Saint Nick this year, cause you're on the naughty list. This is a horoscope about songs? Well, you gon' be singing on Christmas Eve if you catch my drift ;).
PISCES (FEB. 19–MARCH 20): Justin Bieber:
"sHaWtY wIt yOu! uNdEr tHe mIsTlEtOe!" OMG Justin stoppp you're MARRIED we can't kiss right now … unless?
ARIES (MARCH 21–APRIL 19):
You like to imagine Mariah Carey is singing "All I Want for Christmas Is You" about you because you need to be #1 at all costs. 
TAURUS (APRIL 20–MAY 20):
Nothing like sipping 5% eggnog with 95% rum while tearfully singing along to "Last Christmas" by Wham! because Chad played you yet again and now you don't have a New Year's kiss for the second year in a row. SMH. Fucking Chad. 
GEMINI (MAY 21–JUNE 20):
~omg~ GUYS don't make me sing! I can't even sing that well … like this is SO embarrassing! *Proceeds to sing the entire Mariah Carey "Merry Christmas" album from memory.*
CANCER (JUNE 21–JULY 22):
You may be in your late 20s and still think "I Want a Hippopotamus for Christmas" is the best song of all time. But what nobody knows is that you're finally gonna make that song come true. Just keep that thing on a leash, please. 
LEO (JULY 23–AUG. 22):
You saw mommy kissing Santa Claus? That's weird … were you looking in a mirror? Mommy? Sorry. Mommy? Sorry. Mommy? Sorry. 
VIRGO (AUG. 23–SEP. 22):
Holiday season is here, which means it's finally socially acceptable to listen to Michael Bublé. That's why you included his album "Christmas" in each gift basket you hand-curated for your entire apartment complex.
LIBRA (SEP. 23–OCT. 22):
Mother and father make you sing in the church choir with your cousins every year even though you denounced the church and you hate singing, but like … "Silent Night" does kinda be slapping though. 
SCORPIO (OCT. 23–NOV. 21):
Marry crimis. "Feliz Navidad" am I right? Wait … you're Jewish and also can't speak Spanish. "Frosty the Snowman" can slap my ass though.