Refresh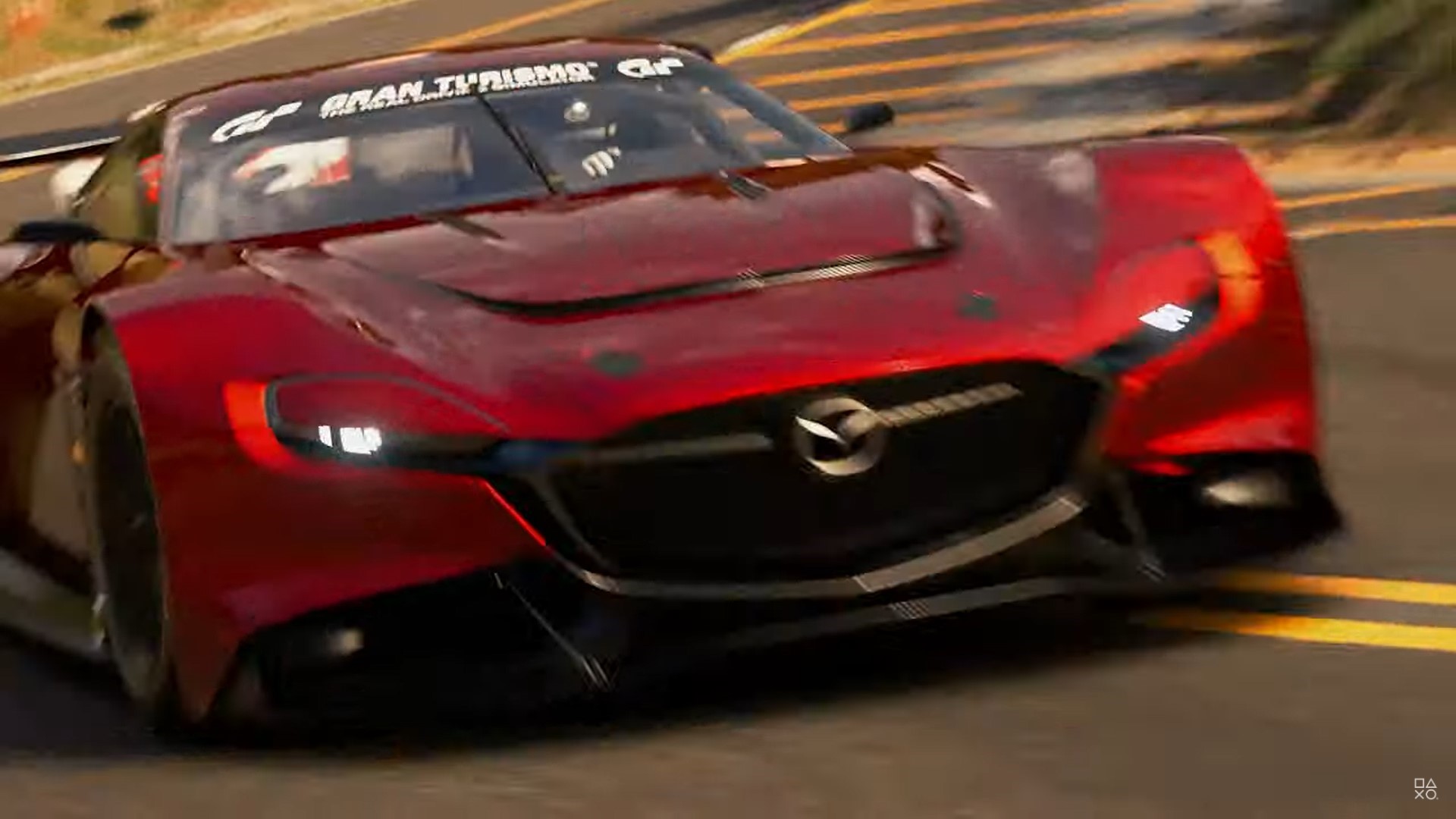 Here's something that only UK readers will fully appreciate. Jacamo, a website that was originally famous for selling clothes to larger set gentlemen, now sells tech too. And wouldn't you know it, they have some deals on right now.
If you're a racing fan and will be picking up Gran Turismo 7 next year, this Thrustmaster T150 Force Feedback Steering Wheel is now £149.99. I'd love to get a racing wheel myself, but I don't exactly have the right layout for it currently. 
With this force feedback racing wheel, you can feel the track better, when your tires lock up or when another car slams into the back of you. It makes driving games far more immersive, and the more I write about this deal, the more I'm selling it to myself. *hovers over 'Add To Bag'*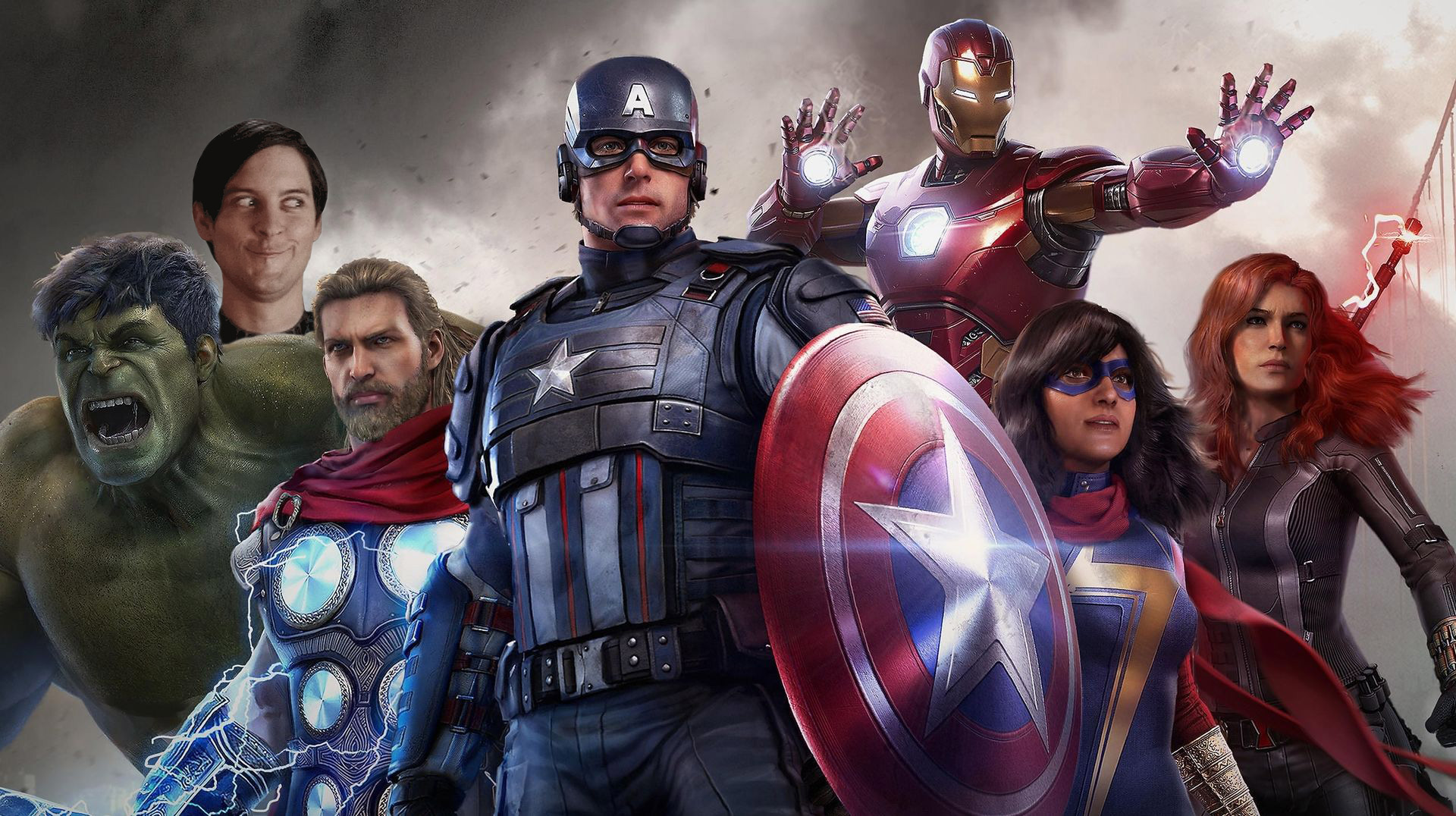 Pre-owned games are a great way to save big on physical copies, and it's even better when you can buy two and get one free!
GameStop has a great selection of titles on offer, including Far Cry 6 for $32.99, Madden NFL 22 for $32.99, and Marvel's Avengers for just $8.99 on PS5. The lowest-priced title will be the one you get for free and remember this offer applies to pre-owned titles only. 
Of course, if you have a PS5 Digital Edition you won't be able to take advantage of this deal, but at least you have a slightly nicer-looking console than the disc version. How's that for positive thinking at 3:35 am?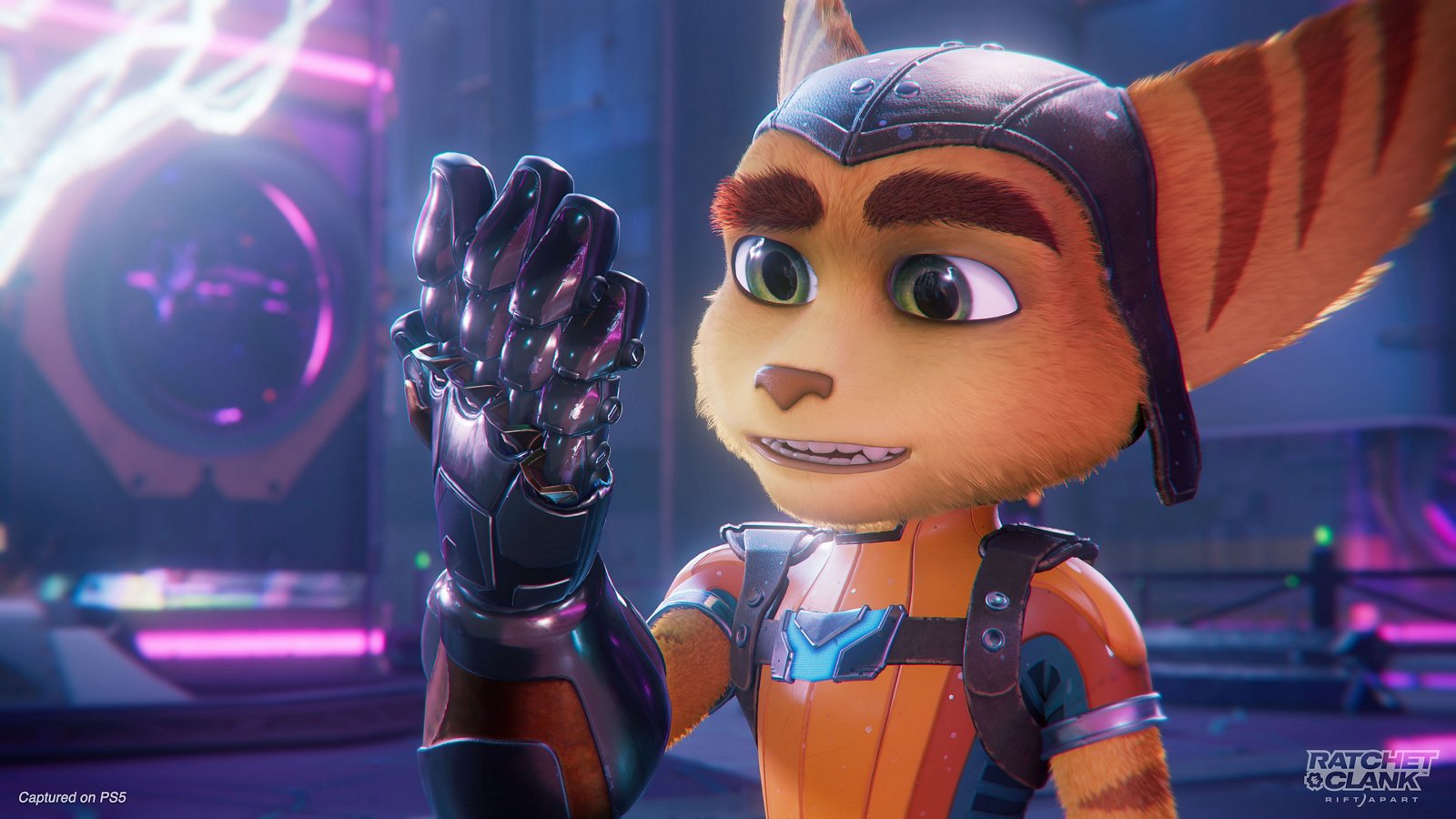 If you want a game that really shows off what the PS5 can do and will even impress people who wouldn't usually look twice at a video game, Ratchet and Clank: Rift Apart is it. 
With visuals that rival the likes of a Pixar film, this PS5 exclusive is the type of game we'd expect to see come out towards the end of a console generation, not right at the start of one. 
Ratchet and Clank: Rift Apart takes full advantage of all the PS5's features: DualSense haptic feedback and adaptive trigger support, 3D audio, and super-fast load times. You can get it for just $49.99 at Amazon, which is a tasty saving of $20. 
Ratchet and Clank: Rift Apart is also on sale in the UK. You can grab it for £44.99 at Amazon and save £25.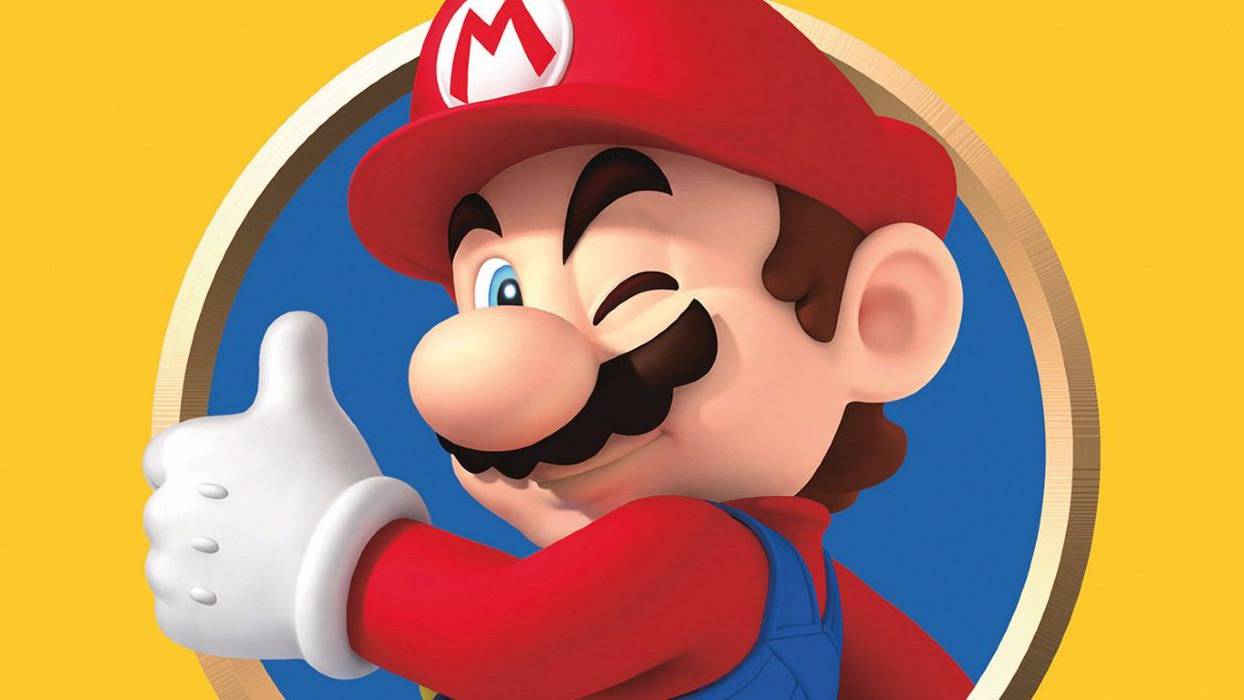 Remember when I mentioned Xbox earlier? Well don't worry, I'm not here to make any more enemies, but I do want to share that I'm also hosting our Nintendo Cyber Monday live blog, which is happening right now.
Did you know that Sony and Nintendo nearly made a console together? Yep, in 1992 the two Japanese giants came together to make a CD-ROM add-on for the SNES, but things didn't work out. 
A prototype of the "Nintendo PlayStation" sold for $300,000 (£230,700) and makes us think oh what could have been. I don't think either company will look back with too many regrets, honestly.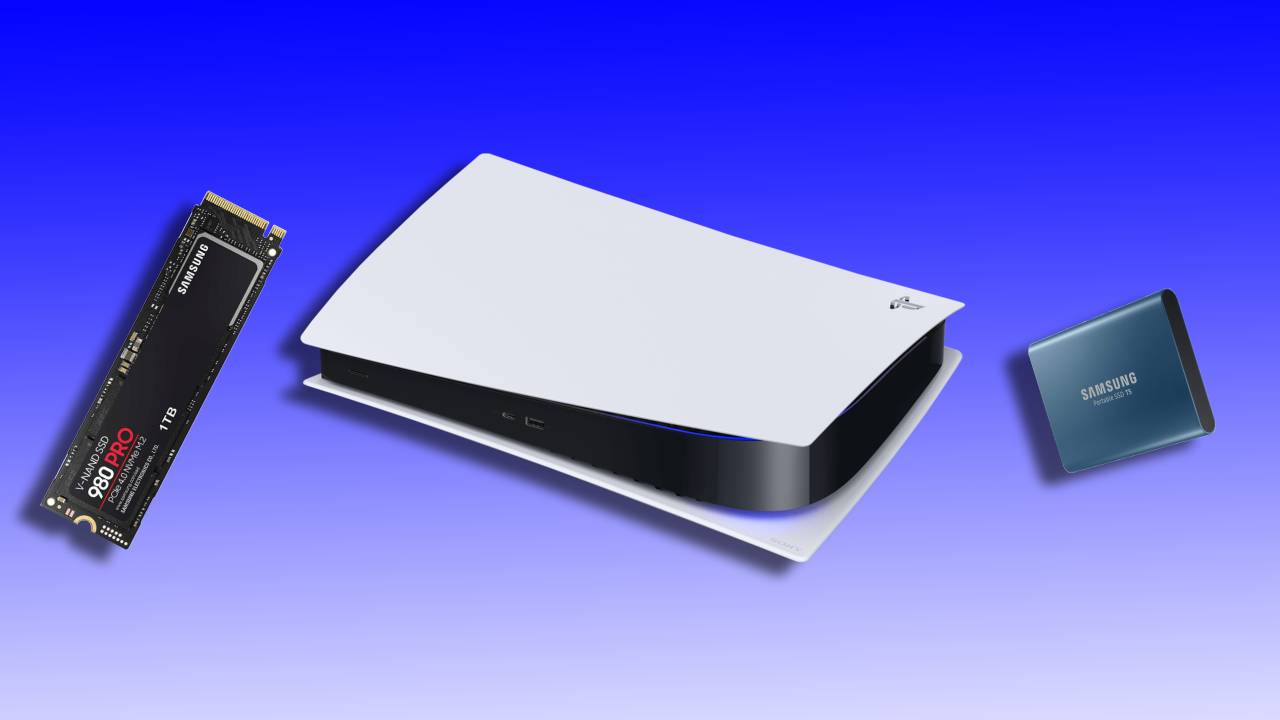 If you've got a large library of digital PS4 games, the last thing you want is to take up your PS5's precious internal storage space with games that can be held, and played, elsewhere. An external hard drive is a must-have accessory in my opinion, and the WD Black P50 1TB SSD is a fine choice.
Even though it's not as fast as an NVMe SSD, any PS4 game you have installed on this external drive will load far quicker than it ever did on your old PlayStation 4. You can also use this drive to store PS5 games, but you won't be able to play them, sadly – you'll need to transfer them back to the PS5's internal storage. 
The WD Black P50 1TB is $189.99 at Best Buy, which is a saving of $60. In the UK, the Samsung T5 1 TB is just £108.20, which is a discount of £41.79. I personally own two of these Samsung drives and have them hooked up to my PS5 and Xbox Series X. Do I need one for my Xbox Series S? Maybe…
 If you're interested in other external hard drives, check out our Cyber Monday PS5 external hard drive deals. We're also rounding up the best Best Buy Cyber Monday deals right now.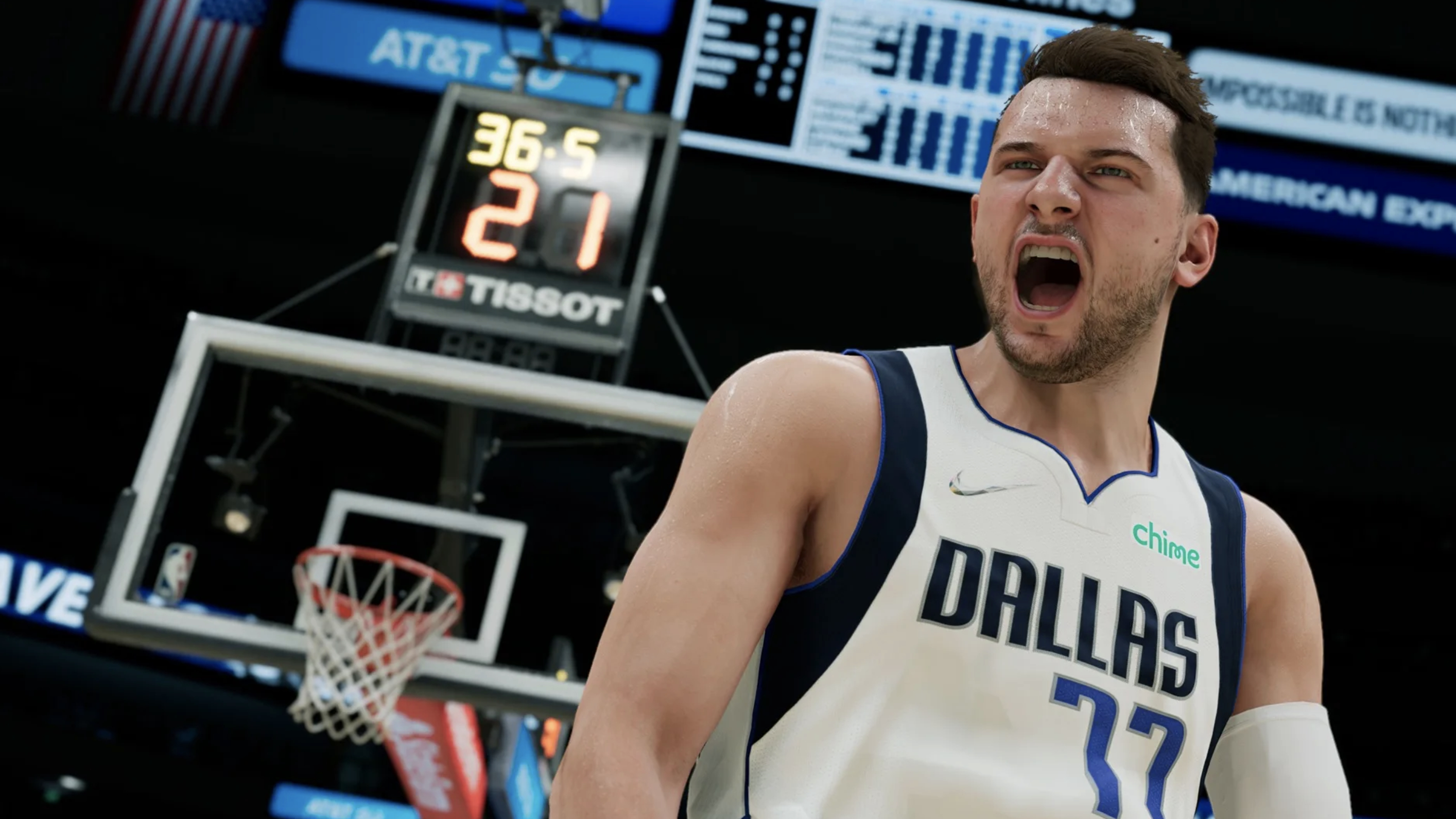 I'll admit, my basketball knowledge isn't as good as it used to be (although I did thoroughly enjoy The Last Dance on Netflix). If you're a fan of B-ball, NBA 2K22 is well worth picking up right now at 50% off.
With near photo-realistic graphics and tons of gameplay modes to dive into, NBA 2K22 is bound to satisfy fans who love to shoot some hoops.
You can get NBA 2K22 for $34.99 at Amazon while stocks last, which is a massive saving of $35. We're not seeing the same discount in the UK, but hey, remember that great headset deal I posted earlier? Fair is fair.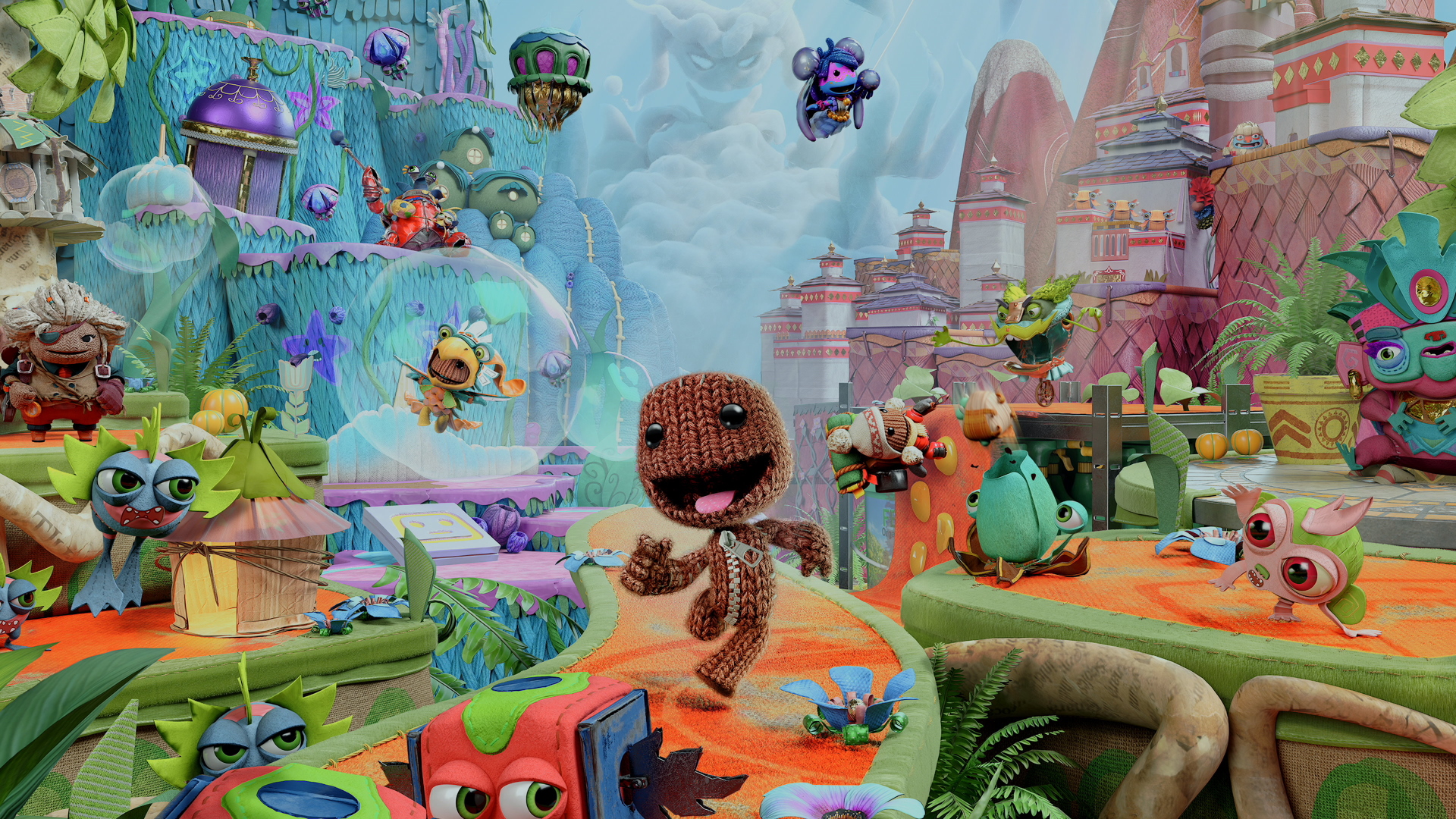 I don't know about you, but no matter how old I get, nothing beats the thrill of playing a genuinely fantastic platformer. Sackboy: A Big Adventure is one of the best platformers I've played in years, and more people need to play it.
In my Sackboy: A Big Adventure review, I said the game was "the surprise jewel in Sony's PS5 launch lineup and a shining example of how to create a kid-friendly, yet challenging platformer that appeals to all ages and abilities." 
The game has local and online co-op so is perfect to play with family and friends or on your own, and it looks absolutely gorgeous on a 4K display. If you want a palette cleanser from the usual annual sports and FPS titles, Sackboy is the perfect tonic.
You can get Sackboy: A Big Adventure for just $29.83, which is a massive saving of $30.16. You can also pick up this platformer in the UK for £34.99 at Game and save £25.00.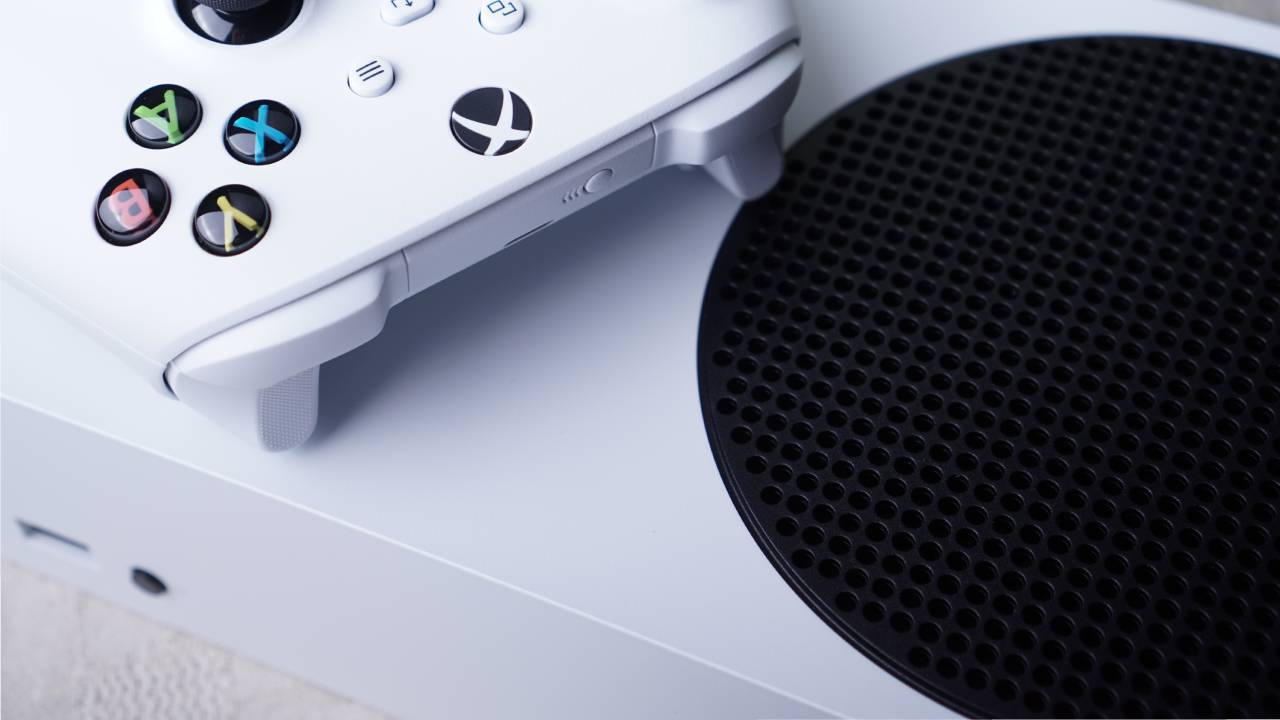 I'm going to take a wild guess here, but I reckon there's a good chance that if you clicked on this live blog you might be hoping to get some news on the latest PS5 restocks. Right?
Well, there's good news for US readers. Walmart has announced that it will have a PS5 restock on Cyber Monday, November 29, at 12 pm ET / 9 am PT. You'll need to be a Walmart Plus member, so sign up now if you want to be in with a chance of grabbing one.
Now, this might get me in trouble with PlayStation fans, but I'm going to suggest an alternative if you can't find a PS5 during Cyber Monday – the Xbox Series S. Microsoft's teeny tiny white box was apparently the best selling console during Black Friday, and it's easy to see why: it's readily available, affordable, and thanks to Xbox Game Pass you can access hundreds of games to play right away if you subscribe.
Yes, I know this is a PS5 live blog and we don't really talk about the green team here, but if you want to play Starfield, Halo Infinite, Forza Horizon 5, or Sea of Thieves without building a gaming PC, the Xbox Series S makes a fine second console to go alongside your future PS5.
In the US, you can get an Xbox Series S with an additional controller for $349.98, which is a saving of $10. UK gamers can pick up an Xbox Series S with a three month Xbox Game Pass Ultimate (3 Months Subscription) for £282.98 at Amazon right now.
If you're a little curious about what Xbox deals there are currently, check out our Cyber Monday Xbox live blog. There, that's it, I promise I won't mention anything about Xbox again.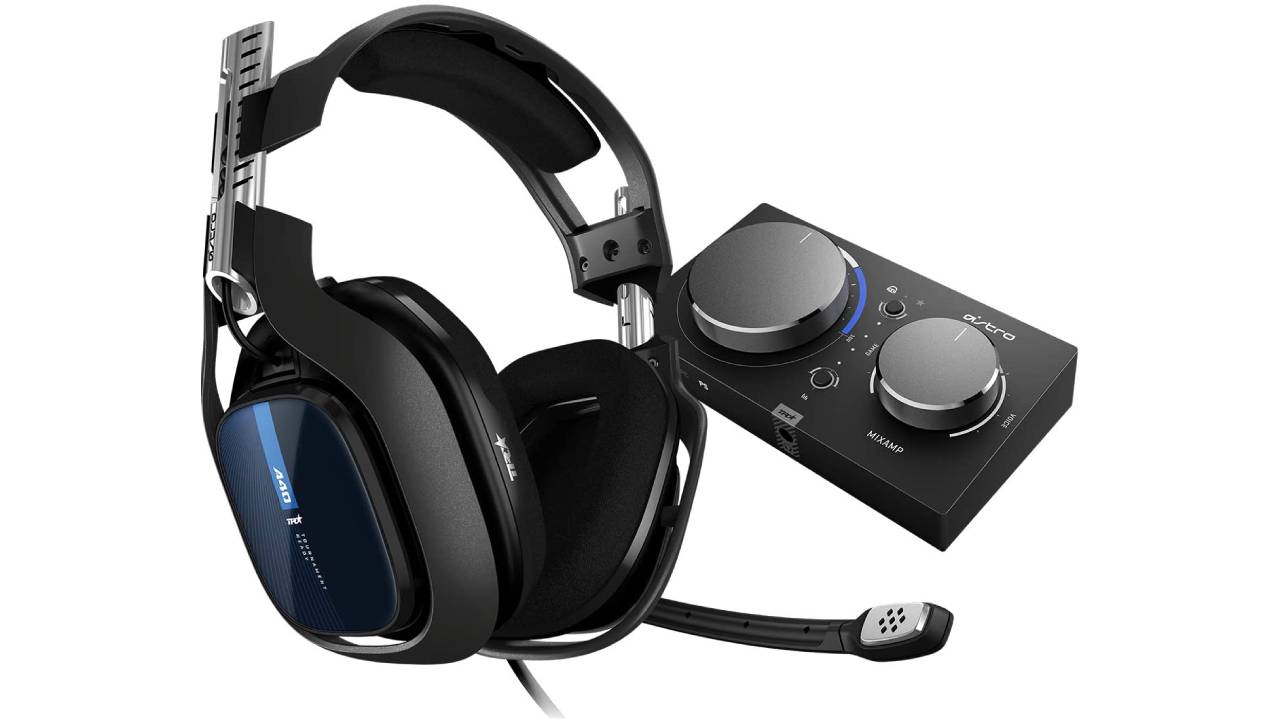 If you're reading this live blog in the US, look away now. I'm about to post a stonking good deal on the Astro Gaming A40 TR Wired Headset + Mixamp Pro and it's only available in the UK.
Amazon has dropped the price of the Astro A40 TR Wired Headset + Mixamp Pro to just £164.32, which means those who reside in the United Kingdom can save a whopping £85.67. 
Astro has established itself as one of the most trusted headset brands for gamers, as its headsets usually produce impressive sound and are incredibly comfortable to wear. I haven't tried these myself, but I have owned Astro A50s in the past, and they were excellent.
These cans are compatible with both PS4 and PS5, but to enable voice and game balance on PS5 you will need to buy an HDMI adapter, which is sold separately.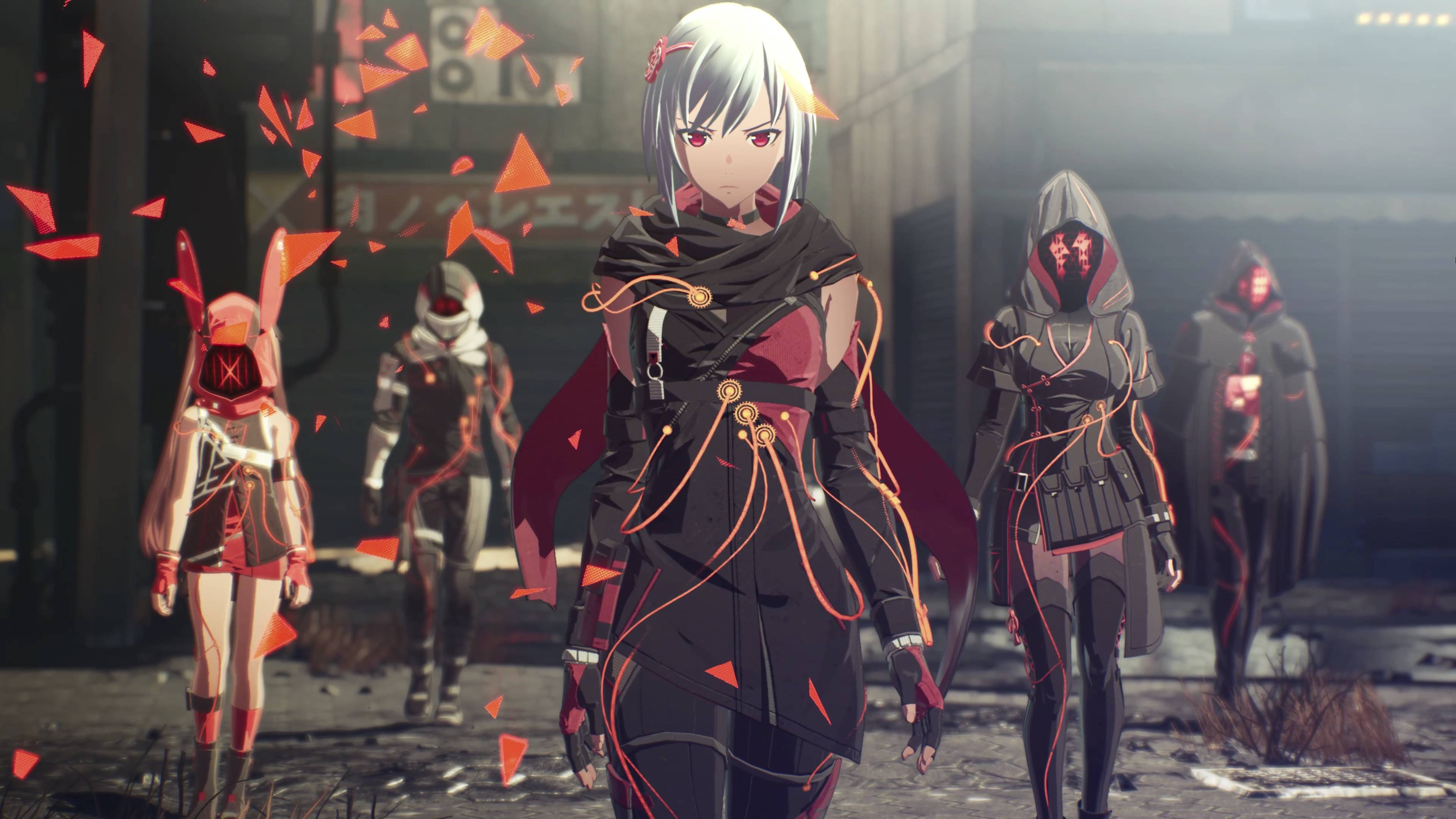 You know those games that you start playing, really enjoy, and then somehow stop playing for some reason or another? That's Scarlet Nexus for me. I was really engrossed in the game's intriguing story, gorgeous anime visuals, and satisfying combat mechanics, but sadly got pulled away by other commitments. Hopefully, I can rectify that over Christmas. 
In the US, you can pick up Scarlet Nexus on PS5 for just $36.40, which is a nice saving of 39%. Simply Games in the UK has the game on PS5 and PS4 for £19.99 and £19.85 respectively, which is a superb price for a game that promises at least 30 hours or more from one playthrough.
Scarlet Nexus recently got its own anime series on Funimation, too, so if you really want to invest in the game's characters and the world, you totally can.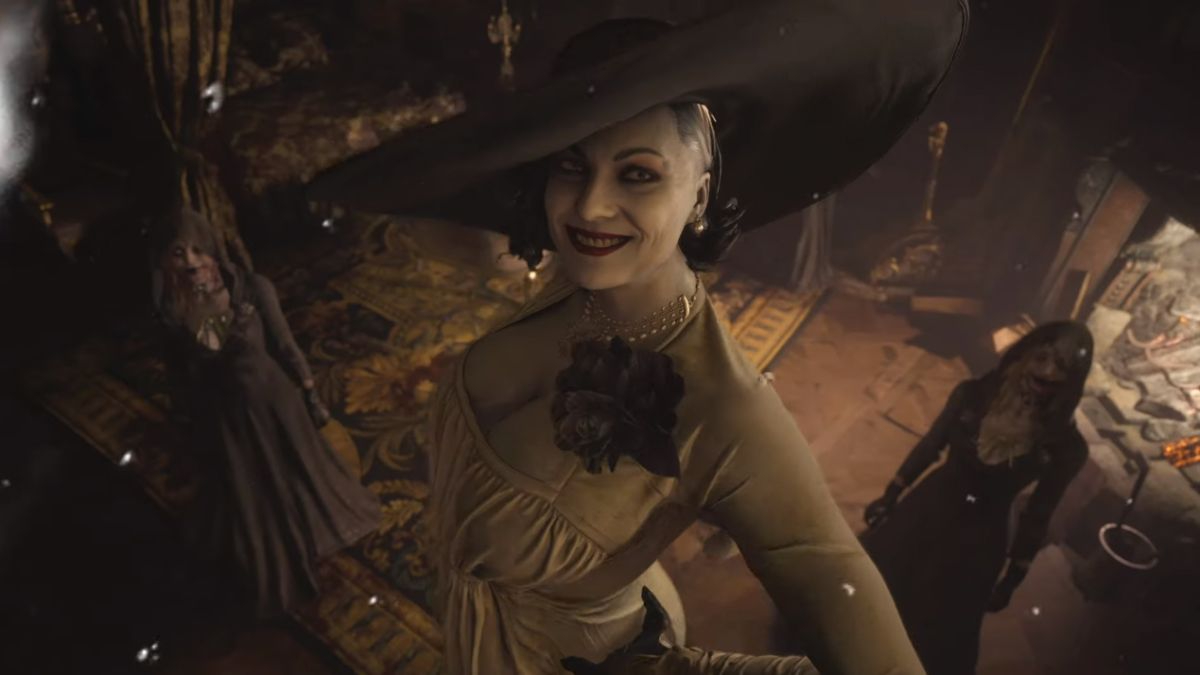 GameStop has been smashing it when it comes to video game deals, and this $30 discount on Resident Evil Village is another scarily good deal. 
For just $19.99, you can own one of the best PS5 games, which is an absolute steal in my opinion. Resident Evil Village has also been nominated for the coveted 'Game of the Year' award at The Game Awards 2021 – if you care about that sort of thing. 
Resident Evil Village is also on sale for £29 at Tesco in the UK, so you can pick it up while doing your weekly shop.
As our Gaming Editor Vic Hood wrote in her Resident Evil Village review: "Resident Evil Village takes the series to new heights, balancing the action of Resident Evil 4 with the deeper narrative approach of Resident Evil 7. This, combined with brilliant use of audio on PS5 and an array of memorable characters, makes it the best modern Resi entry." High praise indeed.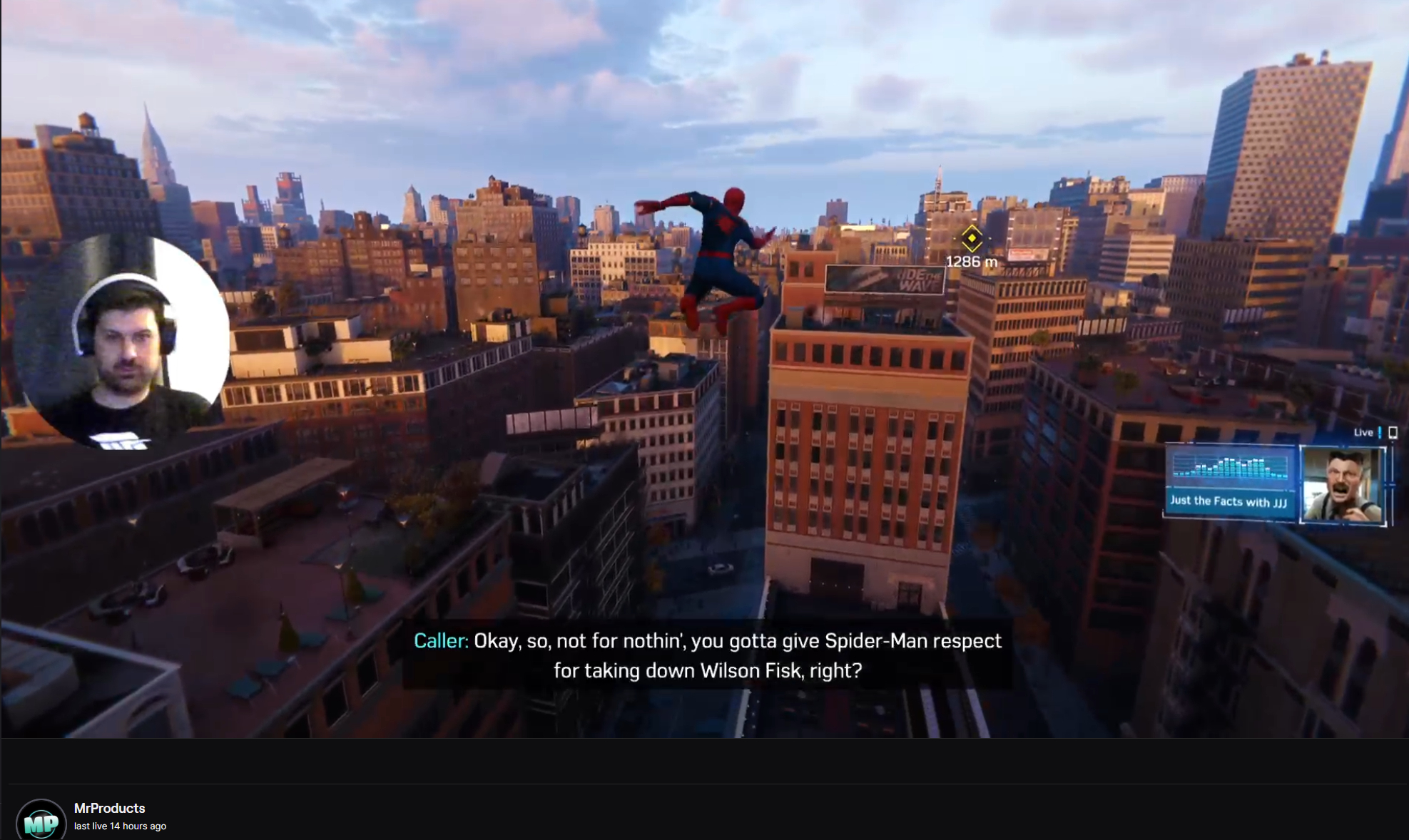 It may be the most frivolous PS5 accessory you can buy, but the PlayStation 5 HD Camera will appeal to any gamer who wants to stream to Twitch or YouTube, straight from their PS5. 
I tested the PS5 camera's chops when streaming to Twitch from the console, and while there are a few caveats to bear in mind, it does a pretty decent job. That's a good thing, too, as it's your only choice if you want to broadcast yourself while streaming directly from Sony's machine.
Surprisingly, the PS5 HD Camera isn't as steeply discounted as I expected, but there's still a small saving to be had. UK gamers can grab the PlayStation 5 HD Camera for £44.99 at Amazon and save £5, but unfortunately, it isn't on sale in the US… at least not yet.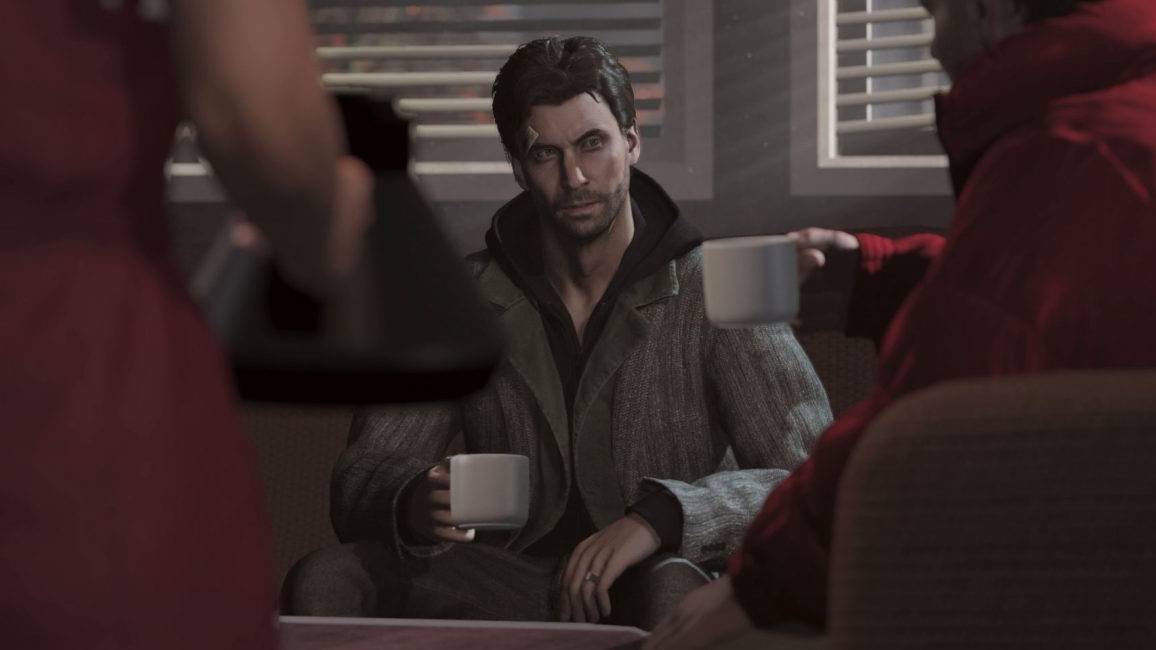 Here's a great deal for PlayStation fans. Alan Wake is just $19.99 at Walmart and just £17.99 at Amazon on both PS5 and PS4, and I'm here to tell you that at that price, you really should pick it up.
As I wrote in my Alan Wake Remastered review, "Remedy's unique spin on the survival horror genre won't leave you shaking in your boots, but it will keep you on tenterhooks until the very end with its enthralling story and satisfying spin on survival horror action."
PlayStation fans never got to experience Alan Wake when it was originally released in 2010, as it was an Xbox 360 exclusive. It's time to find out exactly why so many Xbox fans loved it, then, as it plays and looks better than ever before.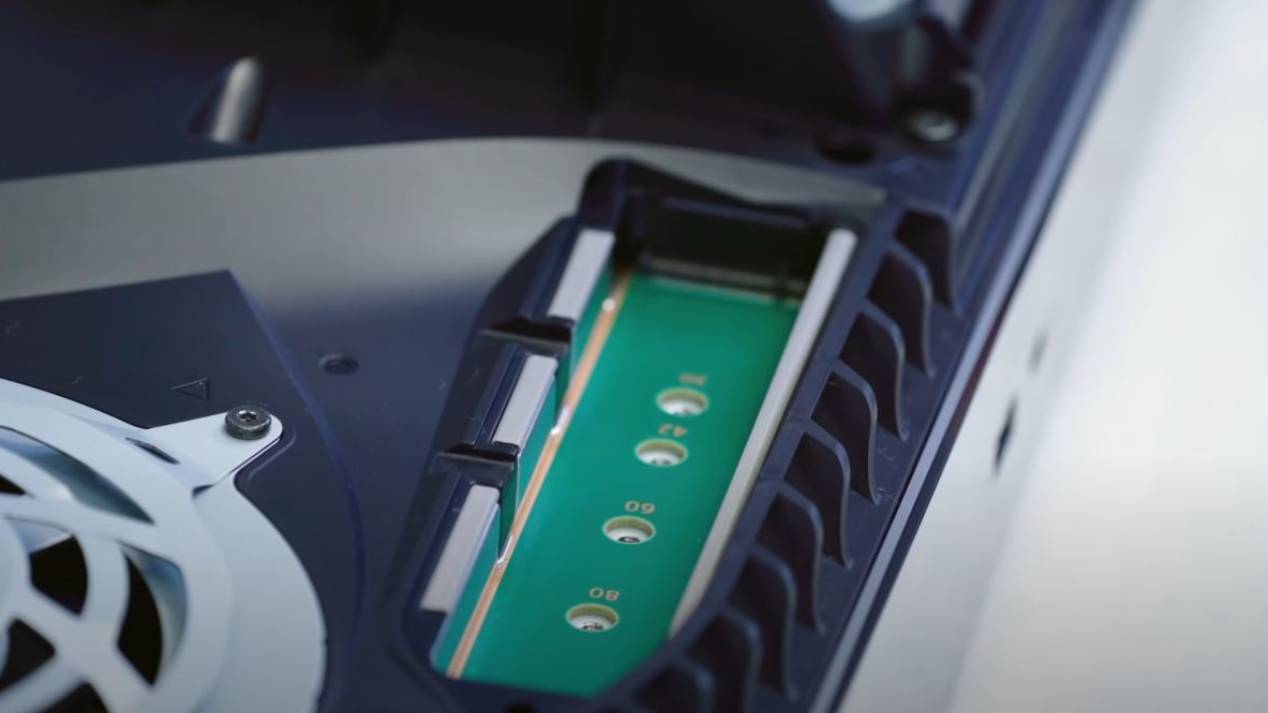 Hello, PlayStation gamers. It's Adam Vjestica here – TechRadar's Senior Gaming Writer, and the man responsible for writing all those hard-hitting PS5 op-eds you may have read.
I've taken over the Cyber Monday PS5 live blog to bring you the best deals, advice, and general gaming chatter you'll find anywhere else on the web. That's a bold claim, I know, but I'm sticking to it.
Even though finding a PS5 in stock remains frustratingly difficult, it's worth reiterating that Walmart will have a PS5 restock on Cyber Monday at 12 pm ET. You'll need to be a Walmart Plus member, so sign up now if you want to be in with a chance of nabbing one.
But what if you do own a PS5? Well, if you've ever been brave enough to pop off the PS5's plastic faceplates, you'll have probably noticed a little metal cover. Underneath that metallic covering lies an empty SSD bay, which is just begging to have some company.
Luckily, you can grab a number of PS5 compatible SSDs this weekend and over Cyber Monday, and it really is easy to install (here's how to upgrade your PS5 internal storage). 
Right now, Best Buy is offering a great discount on PS5 SSDs, with the WD Black SN850 1TB now $149.99, the WD Black SN850 1TB with heatsink now $249.99, and the Samsung 980 Pro 1TB $109.99.
In the UK, there are also some great PS5-ready SSD deals to be had. The WD_Black SN850 1TB SSD is only £119.98, but you will need to install a heatsink. The GLOTRENDS M.2 Heatsink for £6.39 should do the job nicely.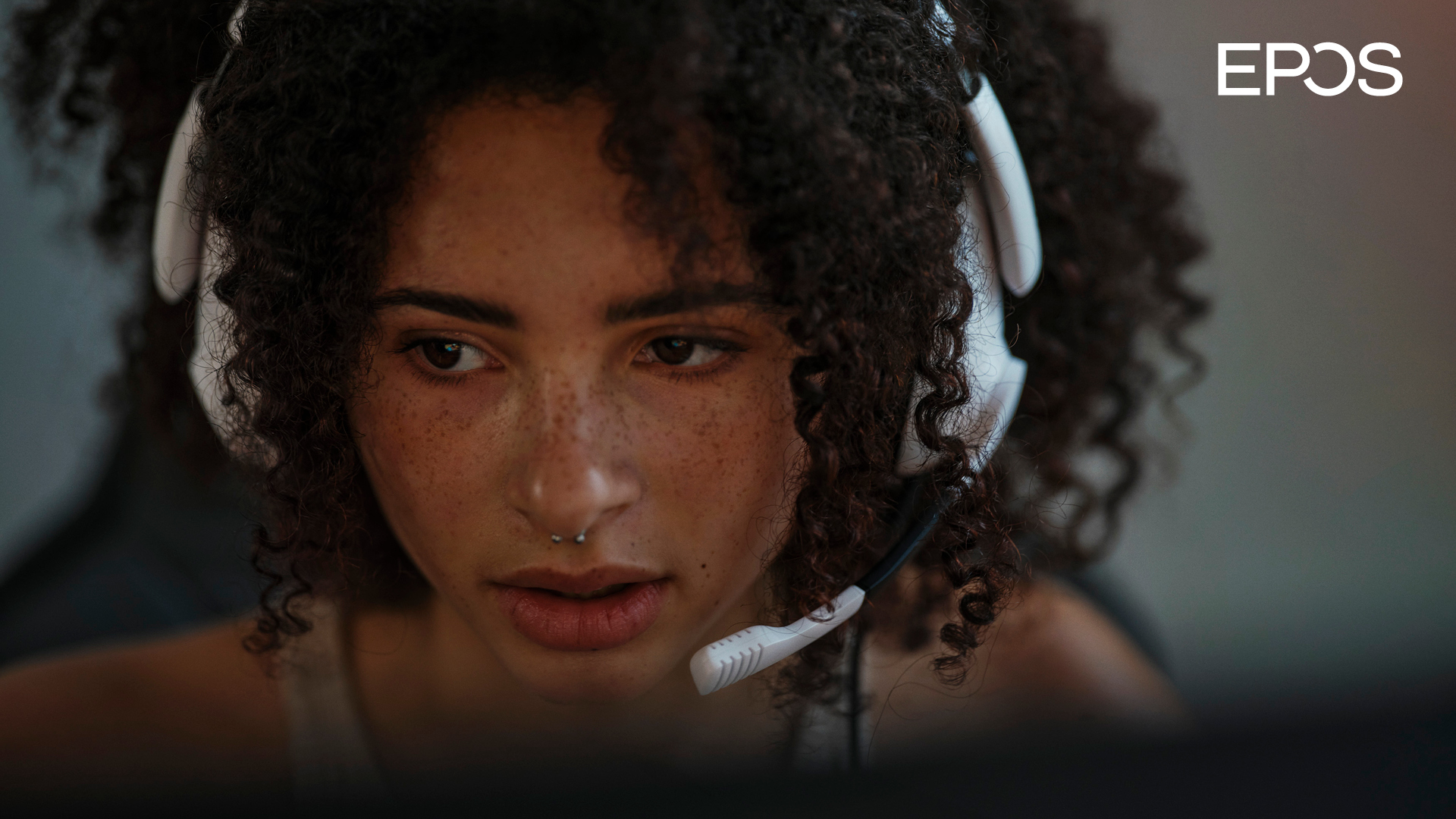 What about the things that you put atop your head? What about the EPOS H3 PS5 headset, which is one of our very best PS5 gaming headsets.
"Why is it in the top headsets?" We hear you cry. Well, what about 'Sleek design'? How about 'clean and crisp audio'? Do you like something that's 'incredibly comfortable'?
Well, that's why. And if you want to save some money on them, then they're down to $91.99 at Walmart, all the way from $119.99. How about that, eh?
I'm one of the lucky few to own a PS5, and I am certainly not taking it for granted. I'm making the most of it, and the way to do that is to play games. Lots of games!
With that in mind, we've dug up a few more great Cyber Monday PS5 game deals for your to peruse. Enjoy!
Five US PS5 game deals
Five UK PS5 game deals
What's up, John McCann here – TechRadar's Global Managing Editor, and huge PlayStation fan – taking over from Vic for the next hour. 
I've owned every PlayStation since the PSOne, and something I've been acutely aware of over the years is the need for multiple controllers. Not only useful for when my friends come over for some two-player FIFA, but I also find that countless hours playing that and GTA takes a toll on the rubber covering of the joysticks.
With previous generations I usually just started out with the controller included in the box with the console, but the constant use saw my oily fingers wear away the grippy rubber. That, plus the introduction of wireless, rechargeable pads with the PS3 means gaming sessions can be rudely interrupted if the battery runs out.
So, if you want to play your PS5 with mates, prolong the life of your controller, or simply just want to have a second one on charge that you can grab as soon as the other one runs out, you need another DualSense pad in your life.
The DualSense controller is still very new, so you're not going to find any major discounts.
The good news for those in the UK is you can get £5 off the DualSense at Amazon and at John Lewis.
Unfortunately stock of the controller is harder to come by in the US, and if you do find it you'll be paying full price – it's totally worth it though, and with Christmas just around the controller you'll be thankful of the flexibility a second DualSense affords you.
See the best PS5 DualSense wireless controller deals near you, below.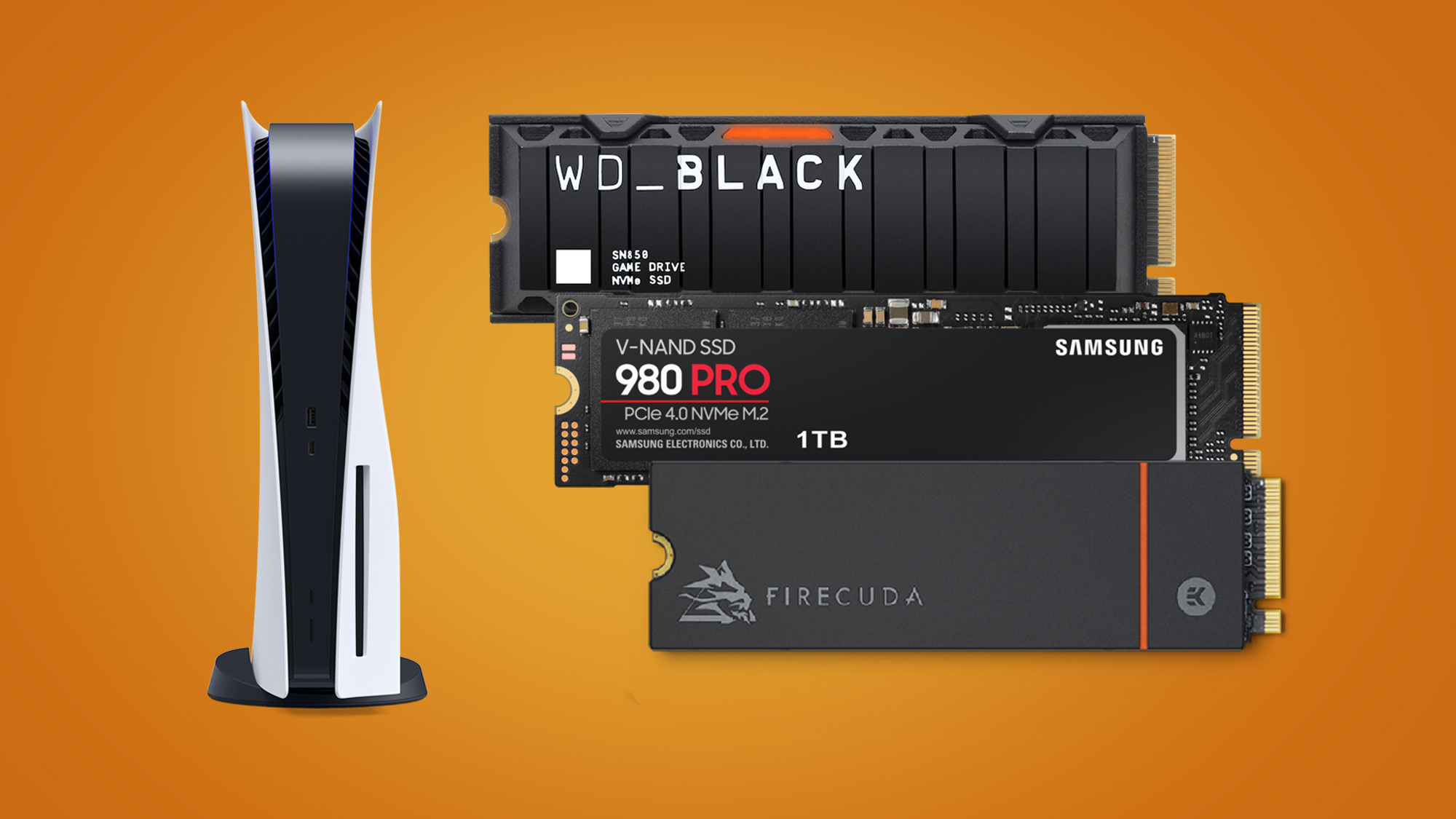 Cyber Monday PS5 SSD deals are proving popular now that Sony has unlocked the console's internal SSD bay, allowing users to add more super-fast storage. So if you're running out of space on your PS5's internal drive, which is more than likely now that the console's been on sale for over a year, there's never been a better time to pick up some additional storage. 
Right now, Best Buy is offering great discount on PS5 SSDs, with the WD Black SN850 1TB now $149.99, the WD Black SN850 1TB with heatsink now $249.99  and the Samsung 980 Pro 1TB $109.99.
If, like me, you're not quite sure where to start with upgrading your PS5's internal storage, then our straightforward guide on installing an internal PS5 SSD is a lifesaver.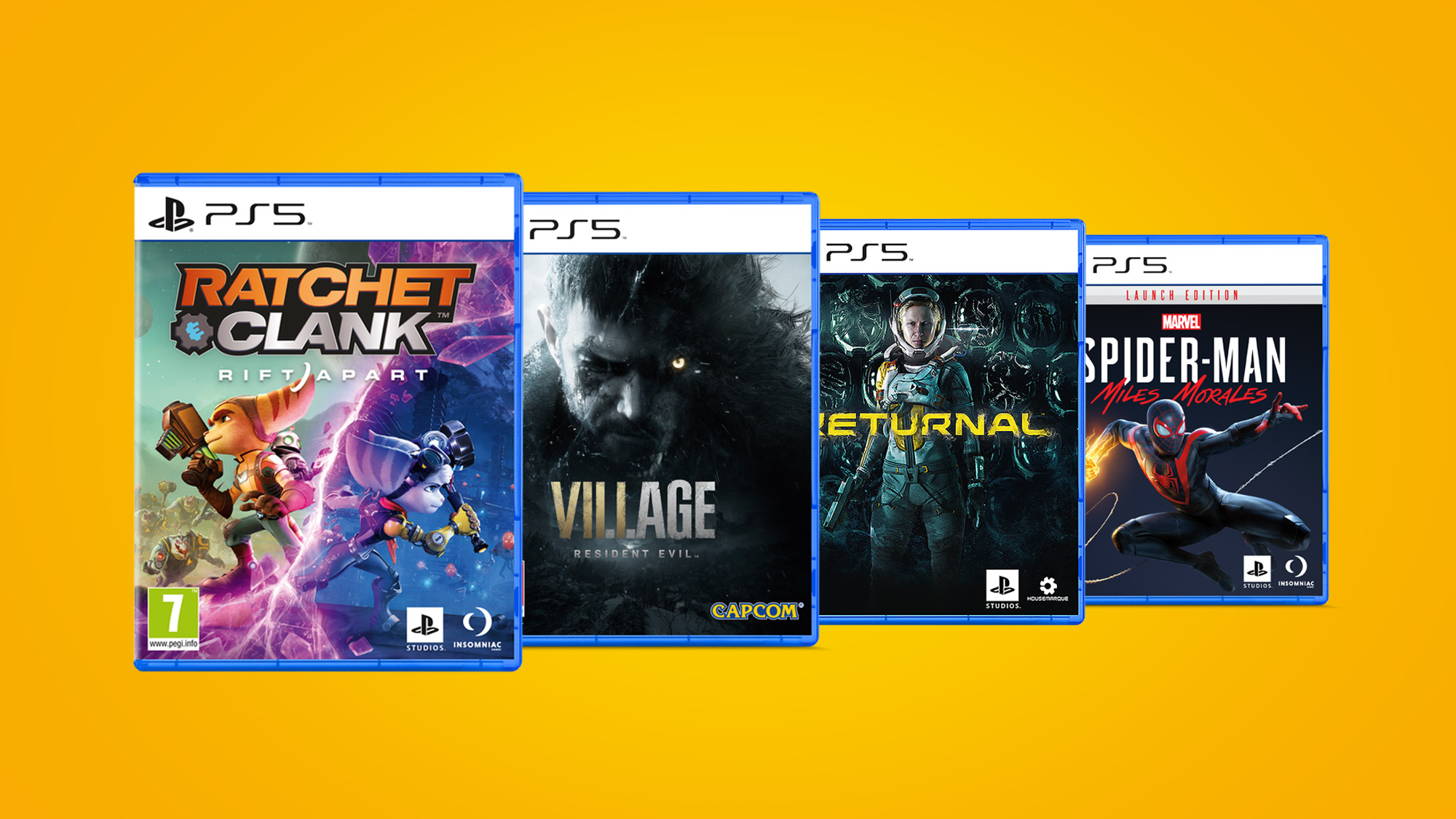 On the hunt for PS5 games? Then GameStop has your back. Right now the retailer is offering up to 60% off a bunch of games including Marvel's Guardians of the Galaxy, Deathloop and Resident Evil Village. 
But that's not all. GameStop also has a load of PS4 games on offer too which, thanks to backwards compatibility, are playable on PS5. 
So even if you haven't upgraded to a PS5 yet, these games are pretty-much future-proof – with some even benefiting from enhancements when played on Sony's latest console.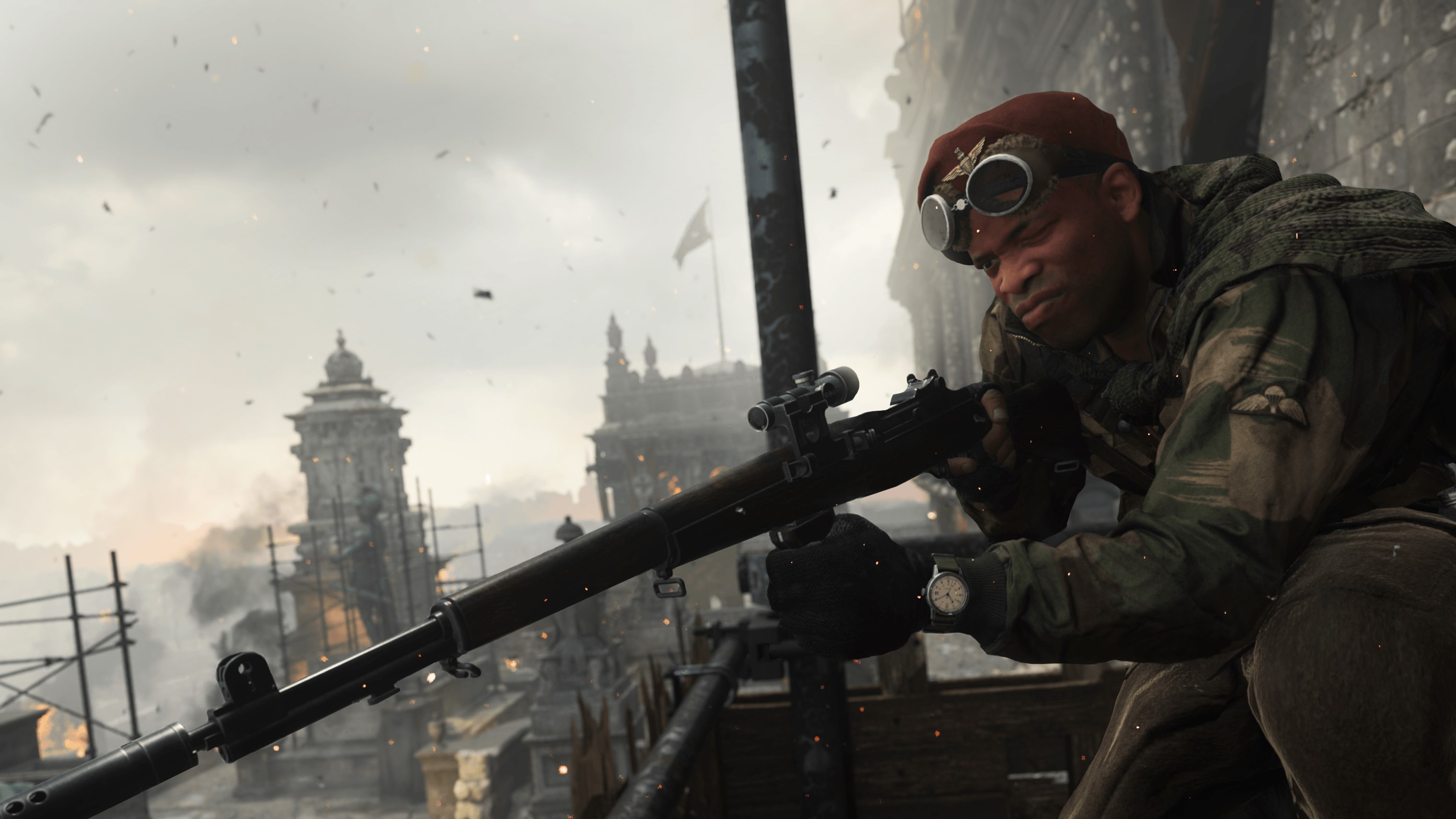 Call of Duty: Vanguard was only released a few weeks ago, but Walmart is already offering a decent discount on the PS5 version of the game. 
Typically Vanguard would set you back $69.99 (eugh), but Walmart is offering it for $39 right now – saving you $30.
If you've been waiting to pick up the latest Call of Duty, then this is a pretty good time. I'm personally not a big CoD fan, so I'll share with you what the lovely Ural Garrett said about the game in our Call of Duty: Vanguard review:
"Call of Duty: Vanguard uses the last days of WWII to present a promising single-player campaign that ultimately feels half-baked in execution. Thankfully, developer Sledgehammer Games ensures online modes include enough refreshing ideas to keep them from coming off as just another yearly coat of new paint."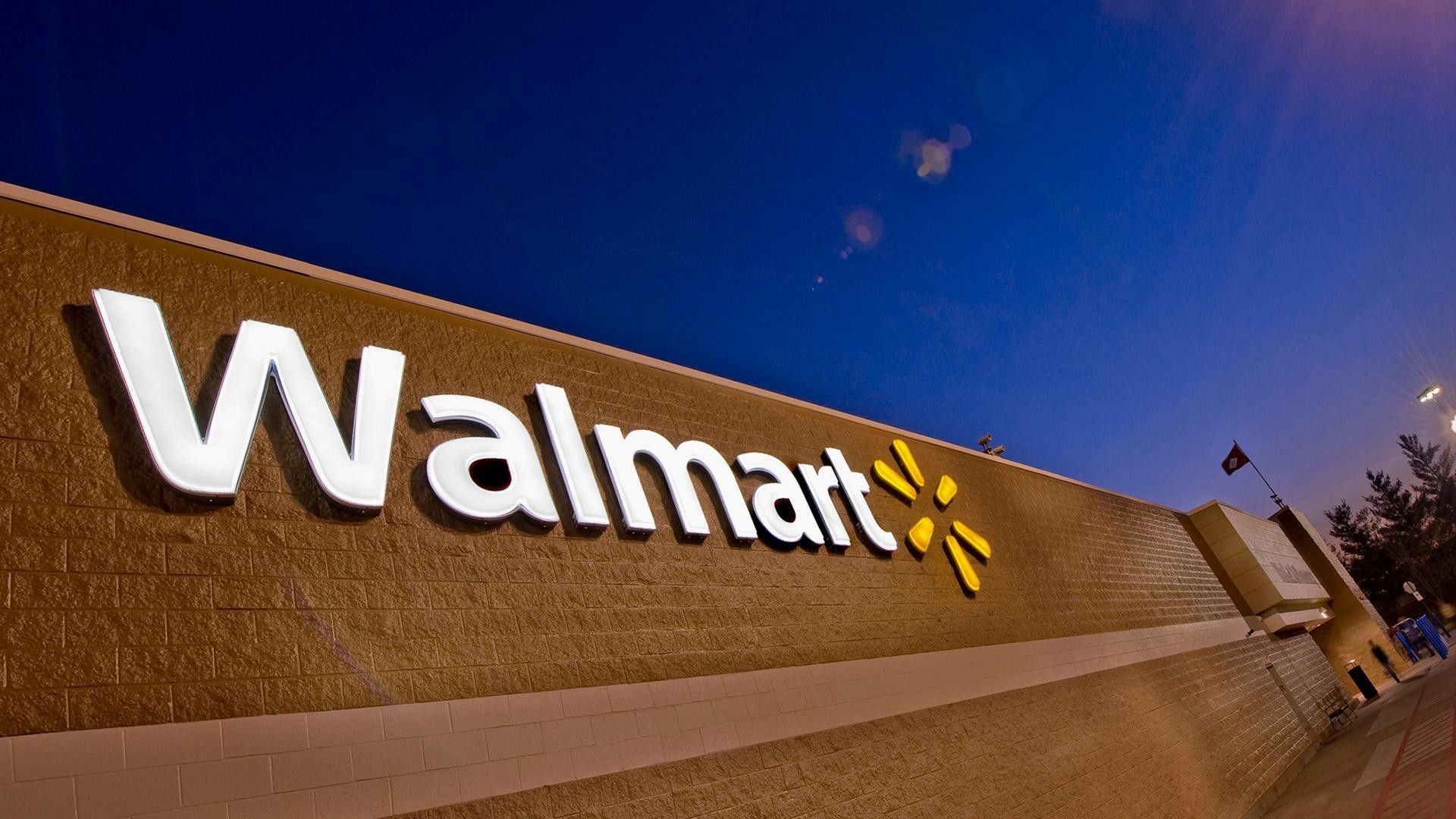 Walmart has confirmed it will have a PS5 restock on Cyber Monday as part of its Cyber Monday PS5 deals. 
The drop is set to take place on November 29 at 12pm ET but this restock will be exclusive to paying Walmart+ members. That means that 1) you need to have a Walmart+ membership for access and 2) you can't simply get access by using the Walmart+ free trial (sorry).
You can sign up to Walmart+ for $12.95 a month right now. On top of getting access to the PS5 drop on Cyber Monday, you get access to other free Walmart deals before everyone else, free delivery and a bunch of other benefits. 
If you're desperately looking for a PS5, but don't really care about the other benefits to membership, I would suggest grabbing the membership for a month and then cancelling – as that extra $12.95 gives you a better chance of getting a console – though it doesn't guarantee you'll get one.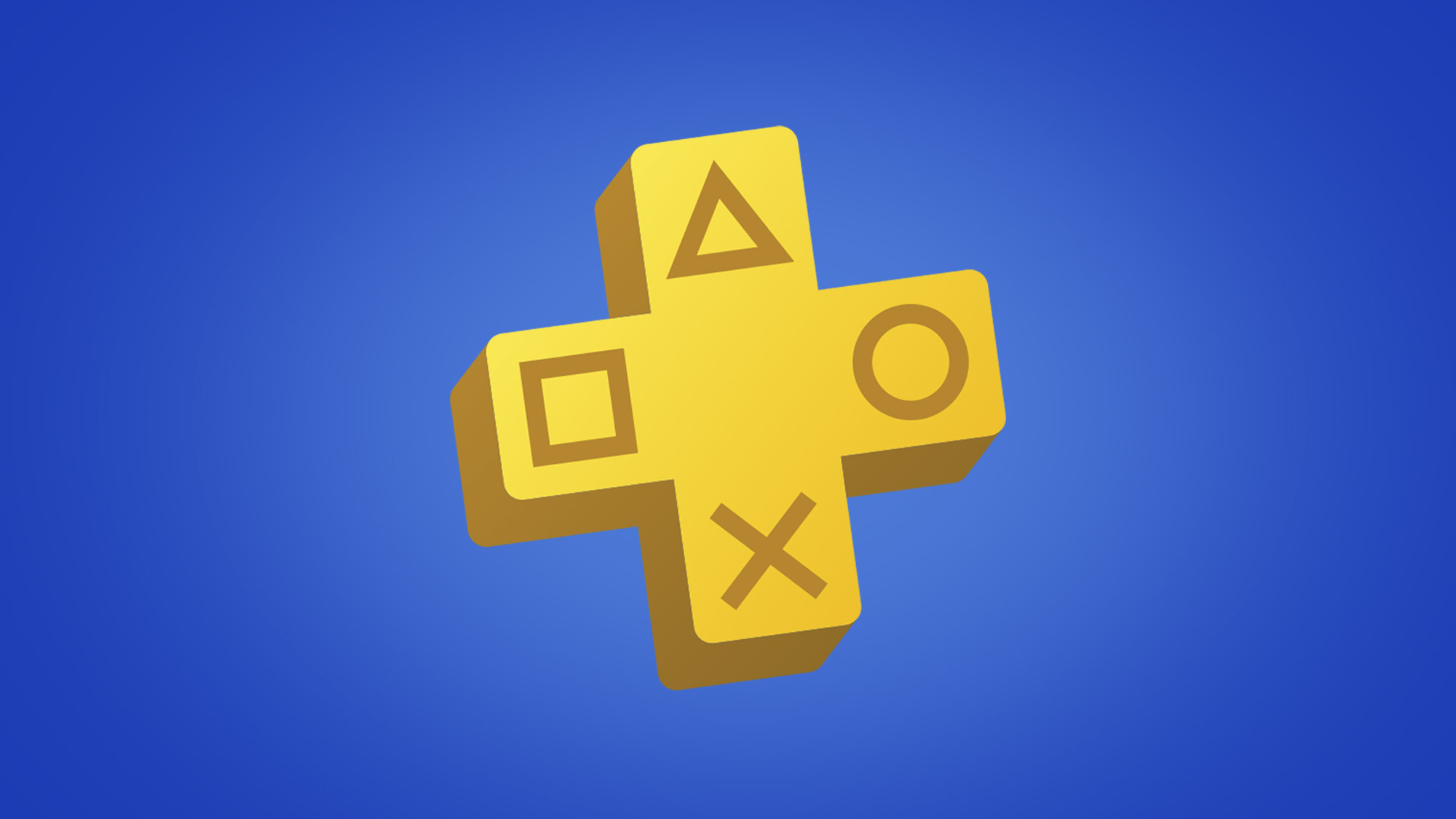 I've said it time and time again, but the Black Friday and Cyber Monday sales period is easily the best time to renew your PlayStation Plus subscription – or to get it for the first time – and these PS Plus deals are exactly why.
Right now you can pick up a 12-month PS Plus membership for $36.99 at CD Keys in the US, saving you $20 on its usual $59.99 price tag. 
Or you can pick up a 12-month subscription for £29.85 at ShopTo in the UK by using the discount code  'EXTRATEN' at checkout. These are the best Cyber Monday PS Plus deals we're going to see this year, so grab them while you can.
'But why is now the best time to renew?', you may ask. Well, picking up a Black Friday or Cyber Monday PS Plus deal means that you don't have to worry about renewing your membership until next year and, by that time, it'll be Black Friday/Cyber Monday again and you'll be able to pick it up at a discount…again! 
It's a genius tactic that I absolutely stand by.